Across Canada, there are now more than 1,200 AI-focused startups. In this inaugural edition of the Vector AI20, we highlight 20 Canadian AI companies to watch in 2023. Some have reached large funding rounds, a critical milestone to building a successful business. Others are still in their infancy. All are putting AI to work in interesting and potentially transformative ways.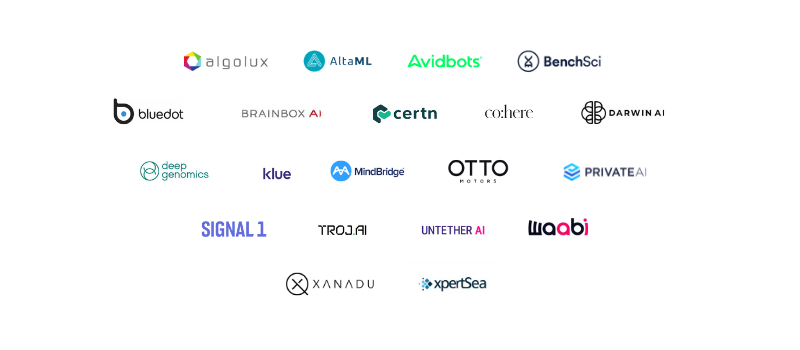 Artificial Intelligence is no longer the far-fetched stuff of blockbuster movies and speculative fiction. AI has become a cornerstone of technological progress and a game-changer for knowledge economies. The economic impact of AI-enabled platforms and products is measured in the trillions while its social impact expands exponentially as more and more AI-based innovations are adopted into our daily lives.
Over the past several years, Canada's AI startup ecosystem has matured, attracting global attention. Even in the face of economic headwinds, Canadian entrepreneurs are building AI-enabled companies at the forefront of technological innovation. Meanwhile, Canada's universities and academic researchers –led by world-class faculty at the three national AI institutes, Amii, Mila, and Vector – continue to drive world-leading developments in AI and its infinite applications.
Canada's leadership in AI research represents a once-in-a-generation opportunity to build and sustain AI-based economic growth and improve the lives of Canadians – not only by giving companies new tools to enhance productivity and create high-paying jobs but also by driving innovation in areas such as health that affect quality of life. AI can make the manufacturing process more efficient, resulting in less waste, pollution, and energy use. It can reduce the cost of heating a building or growing a crop, help businesses root out fraudsters, and better secure personal data. It can help make cars safer and control the spread of infectious disease.
"The companies included on the Vector AI20 for 2023 will no doubt contribute to our future economic prosperity. From our health to the way goods travel, each company in their own unique way aligns with Vector's vision of improving the lives of Canadians. Vector is proud to highlight these innovative startups as ones to watch as their successes transform the way we live in 2023 and beyond."
Cameron Schuler – Chief Commercialization Officer and VP Industry Innovation, Vector Institute
At the Vector Institute, part of our mission is to help organizations—in all sectors and at all levels of adoption—to acquire the experience, skills and talent necessary to innovate and compete using AI. The Vector Institute is proud to play a role showcasing Canada's AI ecosystem and the abundance of talent that is shaping the future of our economy and our society.
In this inaugural edition of the Vector AI20 for 2023, we highlight 20 Canadian AI companies using AI to transform their respective industries in Canada and globally. The list was compiled after analyzing 150+ Canadian AI startups that achieved major milestones in 2021 and 2022, including funding rounds and projects won. After consulting with industry partners and through Vector's own work in the AI ecosystem, Vector narrowed down a shortlist of start-ups that reflect the key regions of AI innovation across Canada and demonstrate diversity in both their executive leadership and AI applications, to best reflect Canada's AI start-up ecosystem. Each of these companies put AI to work in interesting and potentially transformative ways. Together, they illustrate a manifestation of the remarkable promise of Canada's AI ecosystem – and show how AI can drive not only future innovation but also future prosperity.
"RBCx backs Canada's most daring innovators and idea generators, including the incredible pool of talent working on cutting-edge AI solutions. The companies profiled here reinforce our belief that Canada is poised for significant success developing AI-based technologies at a global scale. They benefit from the strength and reputation of Canada's economy, our world-leading academic research, and growing commercialization of AI. RBCx is proud to support the continued growth of Canada's maturing AI ecosystem."
Dan Juskovic – Vice President, RBCx, National Lead, Life Sciences

Algolux
Sector Automotive
Headquarters Montreal
Founders Allan Benchetrit, Felix Heide
Founded 2014
Employees 51 – 100
Funding CAD $44.1M
Canadians – more than most – understand the true scope of the challenge facing the would-be creators of autonomous vehicles. It's one thing for a car to drive itself along a well-marked road on a summer afternoon. It's quite another on a snowy winter night. The current technology that powers advanced drivers' assistance systems has a limited effective range that can result in poor object detection in harsh conditions. But the depth perception software from Algolux is different. It leverages sophisticated AI models and computational imaging to produce an assistance system that can see farther and identify objects with greater accuracy in all lighting and weather conditions, enhancing both driver and pedestrian safety. Algolux is currently part of the Mercedes-Benz-led AI-SEE program to achieve the next level of autonomy for mass-market vehicles.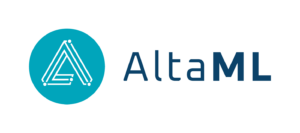 AltaML
Sector Applied AI
Headquarters Edmonton
Founders Nicole Janssen, Cory Janssen
Founded 2018
Employees 101 – 250
Funding CAD $19.9M
To the uninitiated, AI can seem confusing, intimidating – even a little nebulous. What exactly does it do? And how does it do it? Explaining the potential benefits of AI – and integrating them into a company's existing business model – is a growing and essential niche that the Vector Institute has been advancing in cooperation with our startup partners. "Our role is to accelerate the AI adoption journey within an ethical framework," says co-CEO Nicole Janssen. Ranging from small-scale experimentation and piloting to deploying and monitoring AI models in core operations. AltaML can provide both the strategic vision and the "boots on the ground" required to responsibly take advantage of emerging AI opportunities.

Avidbots
Sector Robotics
Headquarters Kitchener-Waterloo
Founders Faizan Sheikh, Pablo Molina
Founded 2014
Employees 251 – 500
Funding CAD $143.1M
Avidbots traces its roots to a typically Canadian desire: building snow-shoveling robots that would save winter-weary folks the threat of sore backs and cold fingers. However, after diving deeper into the practicality of snow-focused robots, the company's co-founders — Faizan Sheikh and Pablo Molina — redirected their efforts towards something more useful and ambitious: fully autonomous, multiapplication cleaning robots. Instead of winter driveways, now the focus was on the aisles, terminals, hallways of some of the world's largest and busiest facilities. From airports, warehouses, and shopping malls to hospitals, schools, and manufacturing facilities, more than 1000 Neos — the company's fully autonomous floor-scrubbing robots — are now cleaning facilities on five continents. Complex floor plans, ever-changing obstacles, unpredictable human traffic — Neo's AI, Avidbots Autonomy, dynamically navigates busy facilities without human intervention. Neo is the springboard for new technologies as the company continues to revolutionize the commercial cleaning space with intelligent automation.

BenchSci
Sector Medical Research
Headquarters Toronto
Founders David Qixiang Chen, Elvis Wianda, Liran Belenzon, Tom Leung
Founded 2015
Employees 251 – 500
Funding CAD $127.1M
Over the past century, human life expectancy across the globe has almost doubled, in large part due to medical discovery and innovation. More recently, scientific research toward life-prolonging cures and advances has become more expensive and time-consuming. Where some see challenge, BenchSci sees opportunity. The company leverages machine learning to help scientists facilitate – and accelerate – potentially ground-breaking research. BenchScian idea born of personal experience for founder Tom Leung, who remembers the frustration of trying to find antibodies for his experiments in epigenetics. It was, he recalls, a "tedious chore" – one that sometimes ended in heartbreak and the loss of valuable samples. Dr. Leung remembers thinking to himself: "What if I was to create a database that contains publication usage data for commercially available antibodies so that researchers can know what worked and what didn't work, quickly and easily?" Today, BenchSci's signature product – a reagent selection tool powered by biomedical AI – can be found in more than 4,500 research centers worldwide, including 16 of the top 20 pharma companies.

BlueDot
Sector Health
Headquarters Toronto
Founders Dr. Kamran Khan
Founded 2013
Employees 51-100
Funding CAD $24.9M
On New Year's Eve, 2019, the intelligence company BlueDot pushed out an alert to all its customers: An ominous new illness had been detected. Location: Wuhan, China. The warning came nearly a week before the World Health Organization sounded the alarm over what would ultimately become the Covid-19 pandemic. Today, the market and societal need for infectious disease intelligence is rising. But for governments and private enterprises, identifying a threat to national and corporate security is only the first step. Decision makers need timely insights and data to assess and respond to infectious disease threats in a way that is commensurate with the risk. BlueDot's flagship service combines artificial and human intelligence – and a real-time warning system based in part on machine learning – to help detect and manage global infectious disease threats, whether naturally occurring, accidental, or deliberate. After expanding rapidly during the pandemic, the company is now focused now on its next phase of growth: helping private enterprises anticipate and mitigate risks to their people, operations, and supply chains. For CEO Dr. Kamran Khan, it's the fulfillment of a personal pledge. He was an infectious disease physician in Toronto 20 years ago during the SARS epidemic, which overwhelmed hospitals in the city. The experience inspired him to empower public and private sector organizations with around the clock, global infectious disease intelligence in order to create a healthier, safer, and more resilient world.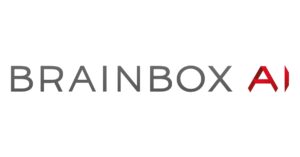 BrainBox AI
Sector Technology
Headquarters Montreal
Founders Angelos Vlasopoulos, Jean-Simon Venne, John Cammett, Sean Neely, Ken Code
Founded 2017
Employees 101-250
Funding CAD $51.9M
In an era of climate challenge, how's this for the ultimate win-win? An innovation that reduces both emissions and energy costs. BrainBox AI installs AI-powered HVAC technology in commercial buildings, cutting energy costs by as much as 25 per cent and lowering GHG emissions by as much as 40 per cent. The key is an AI engine that analyzes thermal patterns and uses a proprietary process to predict – and respond to – conditions in different areas of a building at different times of day. The result: a smarter and more efficient use of energy, 24/7. Although people tend to think first of cars and factories as producers of GHGs, commercial buildings are responsible for a large portion of global emissions as well. Only three years after the development of its signature technology, BrainBox AI is active across more than 400 commercial buildings globally – using the least amount of energy to produce a comfortable environment for each building's occupants.

Certn
Sector Security
Headquarters Victoria
Founders Andrew McLeod, Evan Dalton, Owen Madrick
Founded 2016
Employees 251-500
Funding CAD $112.8M
Who are you really hiring? It's a question that nags at executives and HR professionals, especially in an age when more people are interviewing and working remotely. Certn gives companies state-of-the-art tools to verify identities and conduct background screening of potential employees – including criminal, credit, and employment checks. Using AI to access data from more than 200,000 sources in 200 countries, Certn empowers employers to screen with efficiency (often in just minutes) and hire with confidence despite the evolving labour landscape. "The world of work has shifted and business owners need to get on board," says CEO Andrew McLeod. It's all about using innovative technology to build trust in people in the modern workplace – and beyond. Indeed, Certn recently integrated its software with the platform of Wilma, a new ride-hailing service that's focused on passenger and driver safety for women and gender-diverse individuals.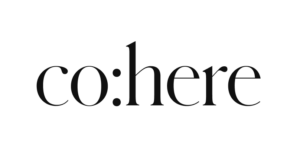 Cohere
Sector Technology
Headquarters Toronto
Founders Aidan Gomez, Ivan Zhang, Nick Frosst
Founded 2009
Employees 101-250
Funding $170M+ USD
In science fiction movies, humans and computers seemingly interact and converse fluently. Instructions are followed. Nuance is understood. However, in real life, anyone who's dealt with a tool as simple as a chatbot or digital assistant is well-acquainted with the maddening limits of human-machine interactions. Cohere aims to bridge that gap. Through a powerful API, Cohere provides access to cutting-edge natural language processing (NLP), a type of artificial intelligence that gives computers the ability to read, write and understand text at scale. Cohere's models are capable of solving all kinds of language problems – whether you are summarizing text, writing copy, categorizing text, moderating content – the list is endless. The result is an unprecedented NLP solution that is completely changing the way companies operate and reimagining how humans experience technology. For Co-founder & CEO Aidan Gomez, the goal is to share these language models widely so that developers and businesses of any size can leverage leading NLP capabilities in their operations without requiring supercomputing infrastructure or AI expertise. Cohere is also at the forefront of efforts to ensure these applications are used responsibly. The company recently partnered with other industry leaders to develop and release a set of best practices that aim to reduce vulnerabilities to the misuse of large language models.

Darwin AI
Sector Manufacturing
Headquarters Waterloo
Founders Alexander Wong, Arif Virani, Brendan Chwyl, Francis Li, Gary Pacheco, Mohammad Shafiee, Sheldon Fernandez
Founded 2017
Employees 11-50
Funding CAD $16M
These days, manufacturers must confront a perfect storm of talent scarcity and production hold-ups – all while trying to incorporate environmentally friendly processes that reduce waste and energy use. Enter DarwinAI, a company that's been praised for its "unique ability to fuse the theoretical and practical to deliver tangible business results." Darwin's quality-control platform uses machine learning to identify defective parts, improve efficiency, and reduce both material waste and labour costs in production facilities. CEO Sheldon Fernandez believes that AI-based quality inspection solutions could ultimately lead to a revival of manufacturing in North America – by increasing production yields, reducing costly defects, and getting products into the hands of customers more quickly. In the meantime, DarwinAI – along with Aspire Food Group – was recently named to a list of the top 10 projects using AI to advance the UN's sustainability goals.

Deep Genomics
Sector Biotechnology
Headquarters Toronto
Founder & CEO Brendan Frey
Founded 2015
Employees 101-250
Funding CAD $318.5M
In 2018, AI developed by Deep Genomics made a remarkable discovery. The model revealed the inner workings of a specific mutation that can lead to Wilson Disease – a rare inherited disorder that causes copper to accumulate in a body's vital organs, with potentially fatal effects. Deep Genomics is now striving to correct genetic mutations and develop better treatments for individuals with rare diseases. CEO Brendan Frey founded Deep Genomics on the realization that "for the first time in history, medicine has become information." And AI is simply more efficient at searching through it. The company's work is powered by proprietary AI technology that is capable of understanding and swiftly navigating the vast and complex realms of human biology.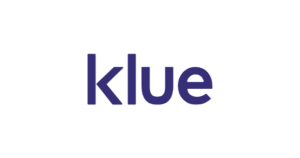 Klue
Sector Technology
Headquarters Vancouver
Founders Jason Smith, Sarathy Naicker
Founded 2015
Employees 251-500
Funding CAD $109M
We've all heard the saying, "Time is money." Klue aims to prove that in the 21st century, timely information is money. The company uses an AI platform to provide clients with real-time insight into the actions and strategies of their competitors. The goal: delivering intel and analysis that can provide a genuine competitive advantage and help companies win more business. According to CEO Jason Smith, we're long past the days when companies could keep pace by manually keeping tabs on what their rivals are doing in terms of product development, marketing, pricing, hiring and more. Klue uses AI not only to monitor and aggregate a vast array of data sources across the competitive landscape, but also to produce digestible and practical advice relating to potential responsive tactics. In his early days as an entrepreneur, CEO Smith experienced his own frustrations with near misses and lost deals. With Klue, he aims to ensure that his clients have every opportunity to win big.

MindBridge
Sector Technology
Headquarters Ottawa
Founders Eli Fathi, Solon Angel
Founded 2015
Employees 101-250
Funding CAD $28.1M
The last few decades have seen an explosion in the amount of financial data – a situation tailor-made for an AI-powered approach. MindBridge AI makes it easy for auditors and business professionals to find unusual financial activity lurking within this data without requiring advanced analytical skills. This is the foundation for a stronger approach to discovering, surfacing, and assessing risk that would otherwise go undetected and provides insights for forward thinking discussions that support professional judgment.  "AI-enabled science and machine learning used to be considered a nice-to-have in financial services," says MindBridge CEO Leyton Perris. "Now, most see it as a need-to-have." MindBridge is now a standard solution in any effort to enhance financial transparency and accuracy.

OTTO Motors 
Sector Robotics
Headquarters Kitchener-Waterloo
Founders Bryan Webb, Matt Rendall, Patrick Martinson, Ryan Gariepy
Founded 2009
Employees 251-500
Funding CAD $102.3M
What started as a fourth year project for four engineering students at the University of Waterloo in 2009, became one of the leading autonomous material handling robot companies operating in facilities around the world. Originally launched as Clearpath Robotics, the company started in a shared basement where the founders built an ever-growing roster of robotic creations. They focused on supporting researchers automating some of the world's "dullest, dirtiest, and deadliest" tasks including mining and bomb disposal. With demand building for facility automation, OTTO Motors was born as a fleet of robots and an AI-powered software platform offering autonomous capabilities that have racked up more than four 4 million hours of safe operation within factories the world over. In addition, their Clearpath Robotics brand continues to grow, whether it's patrolling landfills for gas emissions, helping with wildlife conservation in Antarctica, or helping NASA prepare for future exploration missions to the moon and Mars.

Private AI
Sector Technology
Headquarters Toronto
Founders Patricia Thaine, Pieter Luitjens
Founded 2019
Employees 11-50
Funding CAD $15.5M
Scarcely a week goes by without news of another major data breach. Threats to stored information continue to multiply, tarnishing corporate reputations and undermining confidence in data security. Private AI helps companies protect and safeguard the information of their customers. The company's state-of-the-art AI platform automatically detects, redacts, and replaces more than 50 different types of personally identifiable information in more than 40 languages. And it operates within a customer's own environment, meaning data never has to be transferred to a third-party processor. The upshot? Companies can leverage their information while still complying with increasingly stringent data protection regulations. And in the event of a data breach, there's nothing of value for bad actors to discover, steal, and exploit.

Signal 1
Sector Health
Headquarters Toronto
Founders Tomi Poutanen, Mara Lederman
Founded 2022
Employees 11-50
Funding CAD $12.7M
Stresses on the health care system continue to mount: Staffing shortages. Surgical backlogs. Overcrowded emergency departments. Signal 1 is using AI to help hospitals do more with less. The company's AI-powered clinical decision support system provides doctors and nurses with real-time insights on changes in patients' care needs, monitoring patients from the time of admission right through discharge. Its current offering uses AI to predict which patients require an elevated level of care and which patients are ready for discharge, enabling earlier interventions, more streamlined discharge planning and a more equitable distribution of patients across nurses. CEO Tomi Poutanen isn't shy about Signal 1's ambition – using AI to save lives and bring joy back to the practice of medicine. "There's so much data flowing through hospitals, but nobody is using it appropriately. When delivered in the right way to the right person, machine-based predictions can add value by improving patient outcomes, reducing stress on front-line staff and enhancing the overall hospital experience." The company's partnership with Unity Health Toronto is designed to accelerate the AI-fueled transformation of health care, enabling Signal 1 to rapidly develop the clinical AI applications that address hospitals' biggest pain points.

TrojAI
Sector Security
Headquarters Saint John
Founder James Stewart
Founded 2019
Employees 11-50
Funding CAD $4M
In 2016, James Stewart launched his first startup, EhEye, a company that used recognition software to identify threats of violence in public places such as stadiums, schools, and airports. The product worked – but it was also vulnerable to manipulation from those with malicious intent. This gave Stewart an idea. Three years later, he founded TrojAI, a company aimed at protecting businesses like EhEye from cyberattacks. It's something of a delicate balance: On one hand, entrepreneurs need to move fast to succeed in AI-intensive fields; on the other, they don't want development to outpace the security measures needed to defend their products – and their investments. According to Stewart, TrojAI puts a priority on "protecting the pace of innovation." His company uses AI to assess, measure, and track the robustness of a customer's model and improve its defensive capabilities against Trojan attacks and other threats.

Untether AI
Sector Technology
Headquarters Toronto
Founders Darrick Wiebe, Martin Snelgrove, Raymond Chik
Founded 2018
Employees 101-250
Funding CAD $180M
Greater computational power traditionally comes at a cost: higher energy use. Enter Untether AI – a company focused on helping companies run their AI workloads in a way that improves speed and reduces energy consumption. As with real estate, it's all about location, location, location. Untether uses a groundbreaking "at-memory architecture" that places computing functions right next to memory cells to reduce data travel time. The result? Accelerated AI inference for diverse neural networks such as vision, natural language processing, and recommendation engines. The company aims to open new frontiers in AI applications by giving programmers greater leeway and flexibility to push the technological limits.

Waabi
Sector Transportation
Headquarters Toronto
Founder Raquel Urtasun
Founded 2021
Employees 50-101
Funding CAD + $100M
Waabi translates from the Ojibwe as "one who has vision, one who sees." The word certainly describes CEO Raquel Urtasun, a world-renowned expert in autonomous vehicles and artificial intelligence. Her vision? To take self-driving cars out of the realm of science fiction and onto the highways of the world. Waabi is not alone, of course. Dozens of startups and tech giants are hot in pursuit of the same goal. A key difference? Waabi is using a new generation of AI algorithms to "teach the self-driving brain to drive on its own," Urtasun says. By creating elaborate simulations to replace most real-world, real-road tests, Waabi can streamline the process of motion planning and predicting what other vehicles on the road will do – and potentially commercialize its technology in a faster, cheaper, and safer way. Waabi plans to focus first on trucking. The company is designing software to automate driving on commercial delivery routes. After all, highways are easier to navigate than city streets. And trucking companies around the world are struggling to find drivers. With the power of AI, the trucks themselves may soon be "waabi."

Xanadu
Sector Technology
Headquarters Toronto
Founder Christian Weedbrook
Founded 2016
Employees 101-250
Funding CAD $317.3M
This past spring, Xanadu announced a breakthrough: Its quantum computer, Borealis, had solved a math problem. But not just any problem. Borealis had solved in just a few millionths of a second a statistical distribution that, by some estimates, would have taken the world's most powerful supercomputer more than 9,000 years to complete. That, in a nutshell, is the potential of quantum computing: unimaginable speed and calculating power. The potential applications of quantum computers are many and varied: faster financial analysis, better therapeutic treatments, next-generation battery development, and even more effective climate-change mitigation. Xanadu is on a mission to build quantum computers that are useful and available to people everywhere. In pursuing its goal, Xanadu is competing with some of the world's leading tech giants, including Google and IBM. CEO and Founder Christian Weedbrook is undeterred: Our numerous technical achievements and the support for our technology "shows the exceptional talent we have here at Xanadu.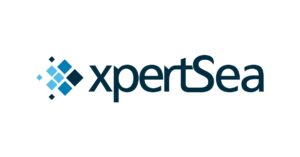 xpertSea
Sector Aquaculture
Headquarters Quebec City
Founders Cody Andrews, François Robitaille, Sylvie Lavigne, Valérie Robitaille
Founded 2012
Employees 51-100
Funding CAD $39.3M
The call that changed xpertSea founder Valérie Robitaille's life was about shrimp larvae. Then a grad student, Robitaille had been working to develop new ways of using technology to monitor fish underwater. A Vietnamese company thought the tech could be applied to automating the arduous task of counting shrimp eggs. A decade later, xpertSea is using proprietary AI to help farmers around the world grow better shrimp. It's a potential game changer for what is already a $37 billion a year industry. The company's AI-powered platform – which analyzes more than four billion photos of shrimp – allows farmers to monitor the health and predict the size and value of their shrimp, removing much of the guesswork and uncertainty. The goal, says CEO Katie Sokalsky, is to use machine learning to make aquaculture not only more sustainable but also more profitable. To that end, xpertSea is also focused on using accurate crop data to develop data-driven marketplaces that will allow farmers to sell their shrimp more easily and quickly – and empower clients to buy with greater confidence.
"Canada is in a unique position to advance trusted AI adoption globally through a confluence of advanced research, growing investment, and top talent."
Sami Ahmed – Senior Vice President, Architecture, Infrastructure, Data & Analytics, OMERS 
"Canada has an incredible depth of AI talent and a world class eco-system as highlighted by the Vector AI20 for 2023. These companies are leading the way in a variety of industries and we continue to be excited about the future of the Canadian AI landscape."
Mads Mihailescu, Head of R&D, Georgian