Events

Accelerate AI Project Challenges Plenary
June 1, 2021

-

June 3, 2021
Register
The Accelerate AI | Collaborative Strategies project will address common obstacles to AI implementation. Participants will co-create a framework of best practices and strategies for addressing challenges in AI projects including data sharing, legal & compliance requirements, coordinating resources, skills, and domain expertise, obtaining leadership buy-in, and investment.
As part of the Accelerate AI project, we'll be offering several plenary sessions to discuss how organizations can prepare themselves to deliver AI solutions, from the perspective of facilitating collaboration across teams (both internally and between organizations).
Challenges Plenary 
The challenges plenaries will identify common collaboration challenges and barriers that impede deployment of AI.  Each of the workstreams will meet on the following dates:
3 PM – 5 PM, Tuesday, June 1, 2021: Legal & Compliance Workstream Plenary
3 PM – 5 PM Wednesday, June 2, 2021: Technology & Operations Workstream Plenary
1 PM – 3 PM Thursday, June 3, 2021: Governance & Business Workstream Plenary
Workstream Objectives
Legal & Compliance will identify robust mechanisms to manage exposure to legal and compliance risk from AI initiatives involving multiple business units or organizations
Technology & Operations will identify tools, resources, and processes to enable effective and efficient collaboration to deliver AI solutions across business units and organizations.
Governance & Business will identify principles and perspectives on how to deliver value from AI initiatives and expedite collaboration across business units and organizations.
This meeting is open to Vector Sponsors, Vector Researchers, and invited health partners only. Any registration that is found not to be a Vector Sponsor, Vector Researcher or invited health partner will be asked to provide verification and, if unable to do so, will not be able to attend the event. Please contact winnie.au (at) vectorinstitute.ai with any questions.
Speakers:
Legal & Compliance Plenary – June 1, 2021
David Lie
Professor, Computer Engineering, University of Toronto
Research Lead, Schwartz Reisman Institute for Technology and Society
David Lie is a professor in the Edward S. Rogers Sr. Department of Electrical & Computer Engineering at the University of Toronto and an expert in computer security. A pioneer in the field of trusted computing hardware, his seminal work has inspired the low-level technologies that secure mobile payments and fingerprint sensors in today's smartphones. His current research focuses on securing mobile and embedded devices, making computing systems more trustworthy, and bridging the divide between technology and policy.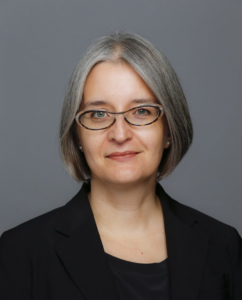 Lisa Austin
Professor and Chair in Law and Technology, Faculty of Law, University of Toronto
Research Lead, Schwartz Reisman Institute for Technology and Society
Lisa Austin is a professor in the University of Toronto's Faculty of Law and co-founder of the IT3 Lab, which focuses on interdisciplinary research on privacy and transparency in technology. Her research focuses on legal theory as well as law and technology. Austin's extensive privacy work has been cited numerous times by Canadian courts, including the Supreme Court of Canada. Austin is a recent winner of U of T's President's Impact Award for her work.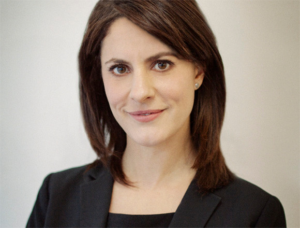 Carole Piovesan
Co-founder & Partner, INQ Law
Carole is managing partner at INQ Law, focusing her practice on privacy, cyber readiness, data governance and artificial intelligence (AI) risk management. She regularly counsels clients on a wide range of matters related to privacy, cyber readiness and breach response, data governance, ethical AI and responsible innovation. Prior to founding INQ Law, Carole was co-lead of the national Cybersecurity, Privacy and Data Management group at McCarthy Tétrault. She has represented clients before all levels of court in Ontario as well as at the Supreme Court of Canada. 
Carole plays an active role in shaping data law, policy and standards in Canada and globally. She is the co-chair of the federal government's Exposure Notification application. She also co-chairs the data governance working group for the Data Governance Standardization Collaborative at the Standards Council of Canada. She is a member of the Data Governance Working Group for the Global Partnership on AI, as well as an advisor to several AI start-ups.
In 2018, Carole was appointed by the federal Minister of Innovation to serve as one of six Digital Leaders in the national data and digital transformation consultations. In this role, she led consultations with businesses, academics, civil society and industry associations to inform the first national Digital Charter. Announced on May 21, 2019, the Digital Charter has led to significant proposed reforms to Canada's federal private sector privacy law.
Carole regularly teaches, speaks and writes on topics related to data law and AI. She is also co-editing a book on AI and law that will be published by Thomson Reuters in 2021.
Technology & Operations – June 2, 2021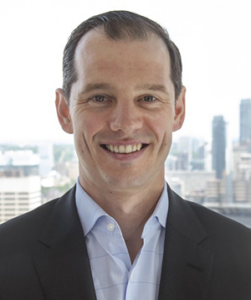 Mario Schlener
Partner, Global Financial Services Risk Technology/Innovation/AI Risk Lead, EY
Mario is a Partner and the Global Financial Services Risk Technology/Innovation/AI Risk Lead at EY. He is leading several EY asset developments using ML/AI applications and solutions for risk management (i.e. credit-, market- ccr- liquidity risk models), AML/Fraud/Cyber (i.e. TM models, CRR models, Sanctions, fraud, cyber/resiliency models) and Compliance (i.e. trade surveillance models.)
He brings over 22 years of experience in risk and capital markets modelling and quantitative risk management (i.e. 10 years at Erste Group in the Fixed Income Product Structuring and Corporate Finance departments in Vienna and New York and 10 years in Advisory as Partner for Deloitte in Germany/Austria and Navigant Capital Markets Advisors in London). During 2009-2013 he was leading several large litigation cases (i.e. Lehman OTC close outs, Structured Credit close outs). Mario focuses primarily on the development and validation of risk and pricing models (incl. deep learning) for market, credit, liquidity, counterparty credit, operational risk and for the FinCrime space. Additionally Mario has a key role in developing ongoing thought leadership thinking approaches especially for the risk domain.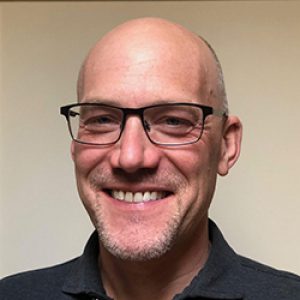 Ron Bodkin
VP of AI Engineering and CIO, Vector Institute
Engineering Lead, Schwartz Reisman Institute for Technology in Society
Ron is the VP of AI Engineering and CIO at Vector Institute and is the Engineering Lead at the Schwartz Reisman Institute for Technology in Society. Ron is responsible for leading engineering teams that apply Vector's leading AI research to industry and health problems for Canada, that develop open source software, and that establish and support world class scientific computing infrastructure to scale the adoption of beneficial AI.
Previously, Ron was responsible for Applied Artificial Intelligence in the Google Cloud CTO office where he spearheaded collaborative innovation efforts working with strategic customers and Google AI research and engineering teams. Ron was the founding CEO of Think Big Analytics. Think Big Analytics provided enterprise data science and engineering services and software such as Kylo for enterprise data lakes and data science and was acquired by Teradata in 2014. After the acquisition, Ron led Think Big's global expansion and created an Artificial Intelligence incubator at Teradata.
Previously, Ron was VP Engineering at Quantcast where he led data science and engineering teams that applied Machine Learning for real-time advertising and audience insights. Ron was also Co-Founder and CTO of C-Bridge Internet Solutions. Ron has an honors B.S. in Math and Computer Science from McGill University and a Master's in Computer Science from MIT.
Governance & Business – June 3, 2021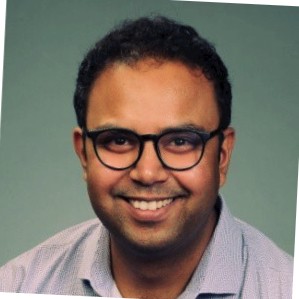 Deval Pandya
Director, AI Engineering, Vector Institute
Deval is Director of AI Engineering at Vector Institute and one of the 100 Global Future Energy Leaders with the World Energy Council. He is passionate about building Artificial Intelligence and Machine learning systems for expediting energy transition and combating Climate Change. Prior to joining Vector, Deval was leading the Data Science team at Shell focusing on application in New Energies and Asset management. During his career, he has led development of scalable machine learning applications in the domains of nature-based solutions, predictive maintenance, e-mobility, microgrid optimizations and hydrogen value chain.  Deval also serves as a Director on the technical steering committee of Moja Global, a not for profit, collaborative project that brings together a community of experts to develop open-source software under Linux Foundation used for country level greenhouse gas accounting from AFOLU sector.
Deval is on the task force for Digitalization in Energy at United Nations Economic Commission of Europe (UNECE) and mentor at Creative Destruction Labs. He enjoys traveling and cooking in his free time.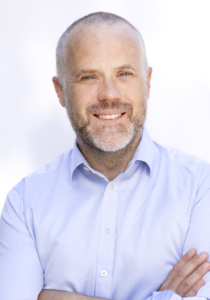 Peter Loewan
Professor, Department of Political Science, Munk School of Global Affairs & Public Policy, University of Toronto
Research Lead, Schwartz Reisman Institute for Technology and Society
Peter Loewen is a professor in the University of Toronto's Department of Political Science, specializing in global affairs and public policy. He is interested in how politicians can make better decisions, in how citizens can make better choices, and how governments can address the disruption of technology and harness its opportunities. He has published his work in journals of political science, economics, psychology, biology, and general science. He also directs PEARL (the Policy, Elections, and Representation Lab) at the Munk School of Global Affairs & Public Policy.
Register