Events

AI in Action: Focus on Sustainability and Climate Change
April 20, 2022 @ 12:00 pm

-

1:30 pm
Sustainability is on the minds of many organizations across Canada. From natural disasters disrupting supply chains and operations to unpredictable weather patterns affecting insurance coverage – there is no sector untouched by climate related events.
At Vector, we are committed to a more sustainable approach towards AI. In honour of Earth Day 2022, Vector is bringing together a panel from our community who are using the power of artificial intelligence and machine learning to manage sustainability issues affecting their businesses.
This event is open to the general public and will be moderated by Vector's Director of AI Engineering Deval Pandya.
Final Agenda to be announced
Panelists include:
Dan Boehm – Director of Technology at Aspire Food Group
Jim Quesenberry – Director of R&D at Magna
Jaime Tatis – Vice President of Data Strategy and Enablement at Telus
Who Should Attend:
Large Enterprises
Small Medium Enterprises
General Public interested in AI
Register
Panelist Biographies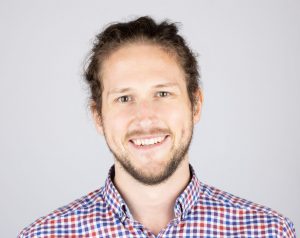 Dan Boehm is Director of Technology at Aspire Food Group. In this position he advances Aspire's technological capabilities, and builds strategic partnerships necessary to keep Aspire on the frontier of the edible insect movement. Dan currently leads Aspire's data insights, IT, and electrical engineering teams in the development of novel technologies necessary for commercial scale production of cricket protein. Over the past two years Dan has built partnerships with industry leaders in AI and IoT to collaborate on the development and implementation of a comprehensive first-of-its-kind data capture and analysis platform. Previously at Aspire, Dan implemented Aspire's first IOT data collection system and developed navigation systems which enabled the autonomous feeding and watering of crickets by a unique robotic platform at Aspire's research facility in Austin Texas. Dan continues to support Aspire's research by developing firmware for Aspire's custom IoT sensors, internal facing applications to aid operations teams in monitoring the health of their crickets, and managing Aspire's cloud and physical IT assets. Dan has a BSc in Computer Science from University of Illinois Urbana-Champaign.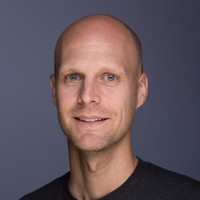 Jim Quesenberry returned to Magna in December 2018 as Director of Research and Development. In this role he is responsible for the direction and implementation of Magna's research and development policies, objectives and initiatives at all universities and research labs, making recommendations based on research and product performance to maintain Magna's competitive position and profitability. Quesenberry originally started at Magna in 2001 as Product Development Engineer. He left in 2003 and returned as a Systems Engineer with Magna Electronics in 2012. In this role he was instrumental in the direction and development of front-facing camera systems, including lane assist, lane departure warning, forward collision warning, traffic sign recognition, and brake mitigation.  With more than 20 years in engineering, Quesenberry is "always striving to work on complex system problems and finding emerging technology to solve them," he explains. "It's a big plus when those solutions have a positive impact on society. Being a servant leader to teams of highly qualified people and fostering a learning culture yields a high rate of satisfaction, and at Magna International and through university partnerships, I have the privilege to pursue all the above, and learn from the best and brightest minds in any part of the world." Quesenberry has also worked for Ford Motor Company, Webasto, ESG Automotive, Autoliv, and Aptiv. A life-long Michigan resident, Quesenberry holds a Bachelor of Science in Electrical Engineering from Michigan State University. He is married with four children, a home full of pets, and serves as a parks and recreation commissioner for his community.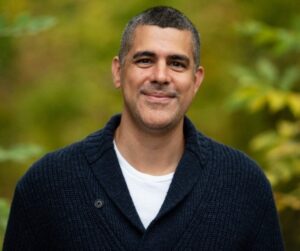 Jaime Tatis is a visionary and technology thought leader with strong business acumen and a proven track record on collaborating with both technical and non-technical teams to drive critical initiatives. Jaime is passionate about building and developing diversely skilled high-performance teams, growing future leaders and driving workforce efficiency through continuous improvement and innovation.  As the Vice-President of Data Strategy & Enablement at TELUS, a world-leading communications technology company, Jaime works with partners across the TELUS family of companies leading the advancement of data strategy and the company's cultural shift to create cutting-edge customer technology solutions. By thoughtfully providing data insights and analytics, along with next-generation cloud-based architecture to enable world-class Artificial Intelligence and Machine Learning capabilities, Jaime is improving business outcomes and customer experiences for TELUS. Jaime holds a Master of Electrical Engineering degree from Concordia University (Montreal, Canada) and an executive MBA from Ivey School of Business (London, Canada). He regularly participates and speaks at various AI and data analytics international events. When he's not at work Jaime can be found mentoring next-generation technology leaders and spending time with his family.