Events

Business Insights – Accelerate AI
December 7, 2021 @ 10:00 am

-

12:00 pm
The Accelerate AI thought leadership project wrapped up this summer and insights are now available for sharing. Participants collaborated with experts across industries and functional areas to share success stories, challenges and strategies to deploy AI responsibly within dedicated workstreams.
There were 27 active working group members that participated from 7 sponsors (Deloitte, Goldspot, PwC, Roche, Sunlife, TD, TELUS). Working group members explored issues in legal & compliance, technology & operations, and governance & business. A total of 35 speakers from various companies/organizations delivered talks and 122 unique individuals attended the plenary sessions for Accelerate AI.
Participants contributed to a broad body of knowledge on the state of AI across industries and functional areas. Five themes emerged, which will be explored in this session through presentations and case studies to provide you with practical skills and insights in your AI initiatives.
Five Themes:
1. AI is changing the way we live and work
2. Deploying AI is a very complex initiative
3. AI is a team sport
4. Consider AI end-to-end
5. Enhance current processes
Agenda
The Democratization of RPA: How Intelligent Automation is Changing the way we Work by Brian Pedron

MLOPS: What might go wrong? by Dr. Devinder Kumar
AI is a team sport by Michael Vinelli
AI Augmented Decision Making as an End-to-End Process by Shervin Shalmani

Lines of Defense for End-to-End AI Governance by Maciej K. Hryniewicki
Speakers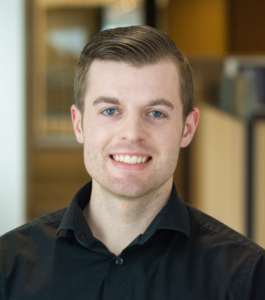 Brian Pedron, MBA Candidate
Business Finance Champion | Pharma International | Roche
Brian Pedron is an Artificial Intelligence and Digital Healthcare Partner in Pharma International Informatics at Roche, where he focuses on the development of emerging business models. He has led the democratization of Robotic Process Automation (RPA) at Roche Canada and inspired subsequent adoption in Pharma International. He is an MBA candidate at the DeGroote School of Business, McMaster University. Intelligent automation is disrupting the way in which we work and execute business processes, enabling organizations to deploy their people instead to focus on greater value added activities.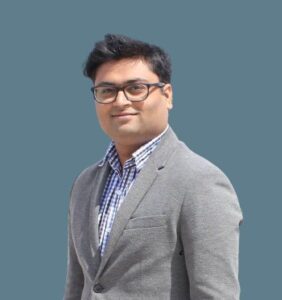 Dr. Devinder Kumar, PhD
Senior ML Scientist | Layer 6 | TD Bank
Dr. Devinder Kumar is currently helping to lead the MLOps efforts at Layer 6, a subsidiary of TD bank group. Before this he was a postdoctoral fellow at Stanford University where he led research projects applying bleeding edge deep learning techniques to problems in cognitive neuroscience. His diverse academic experience is reflected in the fact that Devinder's graduate research has been published by leading journals and academic conferences including a couple of best paper awards (Nature Comm., NeurIPS etc.) while being covered widely by news outlets focused on the tech sector (VICE Motherboard, Canadian Underwriter, Phys.org etc.). During the past decade, he has complemented his academic research by industry projects where he either led the team, acted as a consultant or collaborated with engineers & other researchers to apply cutting edge ML techniques for industrial problems. The industrial clients list includes leading organizations ranging from large corporations with multi-billion dollar revenues as well as early stage startups developing solutions based on cutting edge technology.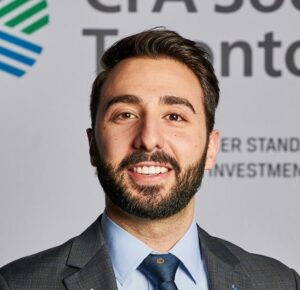 Michael Vinelli, CFA
Senior Manager | Omnia AI | Deloitte Canada
Michael Vinelli is an AI strategy leader focused on helping clients achieve their strategic objectives leveraging data and analytics techniques and technologies. He advises his clients on how to scale their analytics and AI delivery using right-sized governance and building in ethical considerations at each stage of AI development life cycle. His work in Trustworthy AI is the product of collaboration with cross-functional leaders including data scientists, product owners, risk managers, and legal/regulatory SMEs.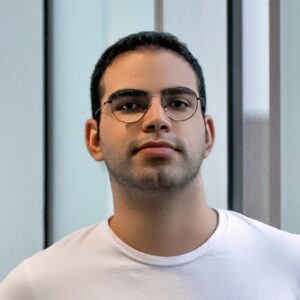 Shervin Shalmani, M.Sc.
Data Scientist | Goldspot Discoveries Corp
Shervin Manzuri Shalmani is a Data Scientist and ML Researcher at GoldSpot Discoveries Corp. He designs and builds end-to-end pipelines that leverage the power of deep learning, computer vision and classical methods to develop predictive models that aim to reduce risk and produce insights in automating geotechnical and geochemical logging, offering various products to GoldSpot's partners and clients. Shervin received his B.Sc. degree in computer engineering from Sharif University of Technology and his M.Sc. degree in computer science at McMaster University and has received numerous scholarships (McMaster University, McPherson Institute) and awards (The Good Shepherd, The Forge Incubator).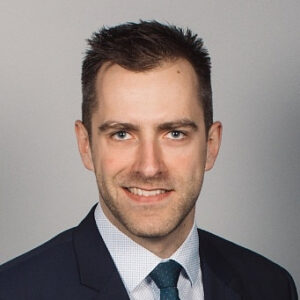 Maciej K. Hryniewicki, PhD
Director, Consulting & Deals – Artificial Intelligence | PwC
Based in Toronto, Maciej Hryniewicki is a Director in the One Analytics consulting practice at PwC Canada, where he leads the design and development of AI- and data-driven solution methods for large multinational clients. He joined PwC shortly after receiving his PhD from the University of Toronto, where his doctoral research focused on developing advanced computational modelling techniques for high-performance parallel computing clusters. In addition to his professional experience working with AI, he also holds 11 international publications in scientific computing, numerical modeling and machine learning methods.
This event is open to Vector Sponsors, Vector Researchers, and invited health partners only. Any registration that is found not to be a Vector Sponsor, Vector Researcher or invited health partner will be asked to provide verification and, if unable to do so, will not be able to attend the event. Please contact events@vectorinstitute.ai with any questions.
Register