Events

Business Insights: AI for Recruitment and Retention
June 21, 2022 @ 10:00 am

-

12:00 pm
Artificial intelligence has the potential to transform how companies recruit and retain talent, promising opportunities to reduce the cost to hire and turnover rates, while increasing diversity. Join industry leaders from the Vector Institute community as they discuss one of the most dynamic challenges faced by technology organizations today.
Agenda
Welcome from MC Melissa Judd, Vice President, Research Operations & Academic Partnerships
Optimizing Inclusion by Building Culture-Smart Teams by Richelle Matthews, COO Growth, Global Talent Accelerator
Remote work, global teams, and cross-cultural interactions have increased dramatically in the tech industry, especially post COVID. This is not about hitting a diversity target, it is about finding the best people in the world for your company and scaling quickly.  However, with increasingly distributed teams bringing their own workplace and cultural norms, how do you ensure teams communicate effectively?
Through a neuroscience lens we will dive into how to optimize communications amongst a diverse team to increase productivity and strengthen team culture.
How strategy and org build are the key ingredients for talent by Baiju Devani, Head of ML, TD Layer 6
In the last decade, we have seen the dramatic rise of AI/ML applications in enterprises. What started as toy applications and niche use-cases have now evolved into a secular trend that spans multiple industries. But what we often fail to recognize is that with AI maturity comes a much more nuanced approach to AI strategy and organizational design. The hypothesis of this talk is that the inability to attract, retain and build talent is often rooted in the failure of AI strategy and organizational design.
Recruiting and Retaining AI Talent in the Toronto Ecosystem by Meg Lizza, Director of Talent, Radical Ventures
Toronto has been ranked the number one market for high-tech job growth. Growing at 26%, the city beat out Seattle, Vancouver, and New York in the CBRE'S most recent annual Tech-30 report. The real estate group ranks the 30 leading tech markets in the US and Canada. Toronto added more high-tech jobs in the last two years (40,000) than the rest of the top-30. The high-tech sector employs 192,000 people (according to the 2021 report) in both software and services, making up 20% of the office-using jobs in the city. Waterloo and Ottawa were noted in the report as the top two "Next 10 markets to watch." In terms of absolute numbers, only the Bay Area has more tech employees than the combined Toronto-Waterloo region. The dramatic increase in high-tech job growth in the GTA means that many companies in Canada, the U.S. and elsewhere are taking note of its tech talent landscape. The influx of outside tech companies and capital in the past 18 months means companies are pulling out all of the stops to land candidates from one of the most competitive global talent pools. Attracting and recruiting tech talent takes planning, time, and resources. Given the competitive dynamics of the market, companies of all sizes need to consider their technical talent hiring strategy. Finding and retaining great talent in this space is about more than simply identifying candidates. Companies need to develop first-rate hiring processes, think carefully about how they communicate their business narrative and generate growth opportunities in their org so that their employees are creating impact. Even in these uncertain times, the demand for top tier AI talent remains competitive.
Applied AI trends we are seeing today and what you should know by Danielle Gifford, Director of Talent Accelerator Operations, AltaML
Over the past two years, AltaML has received over 3000+ applications from across North America for the Applied AI Lab. We've conducted over 300 interviews, trained 135 people in our Applied AI Methodology, and helped 95% of individuals coming from the Lab find full-time roles in Data Science across organizations like Garmin, Capital One, PWC, Shaw, Nutrien, Holometrics, Amazon, ATB, Spartan Controls, and AlphaLayer, to name a few. In this presentation, we outline the market changes we're seeing for applied AI sentiment and data science skillsets.
Register
Speaker Biographies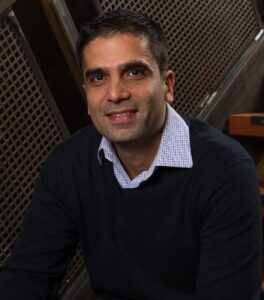 Baiju Devani has led data science, product, and engineering teams to bring data-driven decision making to a range of industries from capital markets to insurance. He is a seasoned executive and entrepreneur with over two decades of experience working with startups, scaleups and large enterprises. As head of Machine Learning and Advanced Analytics at TD Group, Baiju is responsible for at-scale development and deployment of machine learning algorithms across multiple lines of businesses and that positively impacts millions of customers in North America. Prior to TD, as SVP of Data Science at Aviva, Baiju built a 120+ strong team of actuaries, product managers, data scientists and engineers and led Aviva's $100M+ digital and data transformation which resulted in over 160 AI/ML models in production with real-time deployment capabilities. This created end-to-end enterprise value from optimizing customer acquisition costs, product pricing and efficient claims adjudication in a $5B+ business. Baiju was also at OANDA, a FinTech startup that disrupted retail foreign exchange market where he led data science and business growth and was part of a team that scaled the organization from a startup to a 400+ employee global business. Baiju is a is a computer scientist by training and completed his undergraduate and graduate at Queen's University.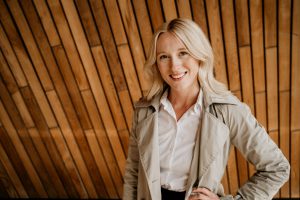 Since the beginning of her career, Danielle Gifford has worked in and with start-ups focusing on deep science and technology from Pre-seed to Series A. Having experienced both an acquisition and a failure has taught her how to be gritty, take calculated risks, move fast, and fail forward. Today, she leads the Applied AI Lab with AltaML, as the Director of Operations. The Lab is an AI Talent and Experimentation Accelerator focusing on skill development while driving AI integration in business. Prior to AltaML, Danielle worked at the Creative Destruction Lab (CDL) sourcing and managing a portfolio of companies across energy, agriculture, and health leading to $250M in equity value creation. She has experience building and leading global and technical teams from business problem ideation to leveraging AI across digital media, health, energy, operations, and financial services to create value. Gifford has 8 years of progressive business and leadership experience in the tech and entrepreneurship field and holds a dual degree in Psychology and Business, an MBA, and executive certificates from MIT.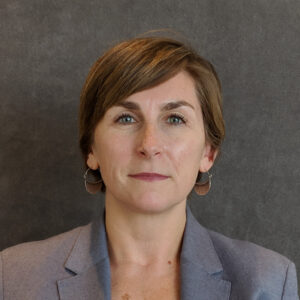 Melissa Judd,VP, Research Operations & Academic Partnerships. Melissa brings to her role over 15 years of experience in higher education leadership, strategic initiatives and program development. At Vector, she leads a team to advance strategies to attract and retain top talent to Ontario to fuel research excellence and AI adoption in Ontario. She has led the development of programming to foster a strong and diverse AI workforce, through the Vector scholarship, master's program recognition, internships and recruitment initiatives to connect top AI talent to opportunities in industry. Prior to joining Vector, Melissa was Assistant Dean, Students, at the Schulich School of Business, York University. Before working in higher education, Melissa worked in marketing and audience development at UNICEF and the Toronto International Film Festival. Melissa holds an MBA from Schulich School of Business from York University and bachelor's degree in Psychology from the University of Ottawa.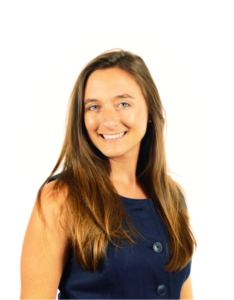 Meg Lizza is the Director of Talent of Radical Ventures. She leads Radical's human capital efforts by supporting the firm's talent network and partnering with portfolio companies on their early stage talent management strategy and AI recruitment needs. Prior to joining Radical, Meg specialized in machine learning recruitment in New York City, where she helped build machine learning research and engineering teams in various hedge funds, private equity groups and other fintech startups, including Layer 6 AI in Toronto. Meg holds a Bachelors of Arts degree from Georgetown University, where she majored in Government and minored in French and History.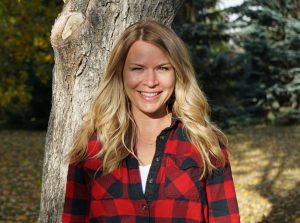 Richelle Matthews researched the neuroscience of acculturation at Royal Roads University, where she completed her Master degree in Intercultural and International Communication. In a nutshell, she knows why diversity can create "white noise" in our brains, and how to fix it. A social entrepreneur and tech startup strategist as well as thought leader, Richelle has worked in Canada, the U.S. Bangladesh and multiple countries in Africa.
This event is open to Vector Sponsors, Vector Researchers, and invited health partners only. Any registration that is found not to be a Vector Sponsor, Vector Researcher or invited health partner will be asked to provide verification and, if unable to do so, will not be able to attend the event. Please contact events@vectorinstitute.ai with any questions.