Events

Business Insights: Engineering and DevOps for AI
August 5, 2021 @ 2:00 pm

-

4:00 pm
Discover what it means to operationalize machine learning (ML) models, and how companies can structure teams for success. We will introduce the core principles and frameworks for good ML systems, including project scoping, data management, model development, deployment, maintenance, and business analysis. We will also cover the differences between various data science and machine learning roles and the key skills needed in each role. A keynote speech from Chip Huyen will be followed by an engaging discussion about DevOps in AI, featuring industry experts and Deval Pandya, the Director of AI Engineering at Vector.
Keynote Speaker:
Bringing ML Models Into Production by Chip Huyen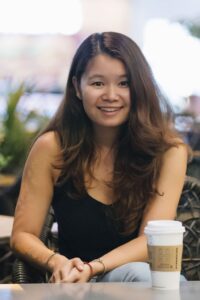 Chip Huyen
Founder, Stealth startup
Chip Huyen is an engineer who develops infrastructure for real-time machine learning. Through her work with Snorkel AI, NVIDIA, and Netflix, she has helped some of the world's largest organizations deploy machine learning systems. She teaches Machine Learning Systems Design at Stanford. She's also published four bestselling Vietnamese books.
Fireside Chat Speakers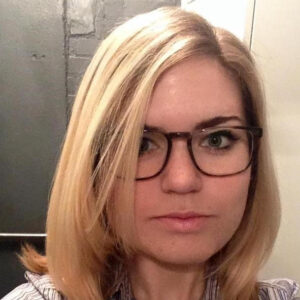 Paige Bailey
Principal PM Lead, Microsoft
Paige Bailey is a Principal PM lead in Microsoft's developer tools division, where she focuses on integrating machine learning into developer tooling, and building a great experience for data science on Github and in VS Code. Paige was previously product manager for machine learning frameworks at Google and DeepMind; a developer advocate for TensorFlow core at Google Brain; a senior software engineer and machine learning engineer in the office of the Microsoft Azure CTO; and a data scientist at Chevron.

Fabio Nonato de Paula
Sr. Manager Solutions Architect at Amazon Web Services (AWS)
Fabio Nonato de Paula is an AI leader passionate about deploying AI into production through rapid software development and creative thinking. His latest interests include working at the interface of DevOps and Data Science, to provide ML solutions based on accelerated compute hardware for Deep Learning. Teams are responsible for helping customers leverage specialized ML hardware in the cloud, deploying large scale ML models in production and applying best practices for ML engineering. Currently Fabio is a Sr. Manager Solutions Architect for the Annapurna Labs at AWS. Fabio has acted as the Director of data science for companies like GE Oil & Gas and Shell Energy Platform, building software solutions to integrate ML and AI into engineering system modeling for a variety of industries: automotive, aerospace, renewables and energy trading.

Pratap Ramamurthy
AI ML Customer Engineer at Google
Pratap Ramamurthy is currently an AI/ML specialist at Google Cloud, where he helps customers with interesting use cases that leverage ML to improve their business. Pratap is fascinated by Natural Language data, which probably has the highest information density among all the different datatypes. Previously, Pratap was Principal Solution Architect at H2O.ai, where he helped use the ML product in the three clouds. Prior to that he worked at AWS, where he created the Machine Learning Partner Ecosystem including H2O. Prior to that Pratap was a researcher, and published papers on using game theory for optimizing wireless networks. Apart from this, Pratap is also a board game developer, and currently working on creating an AI for the latest board game "Orbital Velocity".
Register
This event is open to Vector Sponsors, Vector Researchers, and health partners only. Any registration that is found not to be a Vector Sponsor, Vector Researcher or health partner will be asked to provide verification and, if unable to do so, will not be able to attend the event.
Please contact events@vectorinstitute.ai with any questions.