Events

Business Insights: Large Language Models
May 24, 2022 @ 10:00 am

-

12:00 pm
Large Language Models are trained on massive amounts of data and have remarkable predictive capabilities across dozens of use cases. Google's AI &ML Practice Lead, Advait Boparidkar, will present a primer on natural language processing and the state-of-the-art in Large Language Models. Then we will be joined by Cohere's Senior Partnership Manager, Elizabeth Gao, in a discussion on how they're building machines that understand the world and making them safely accessible to all. Finally, Gordon Gibson of Ada joins to talk about how Ada  uses language models to empower bot builders, empowering processes and insights.
MC: Matthew Johnson, Director, Industry Innovation
Advait Bopardikar, Canadian Practice Leader – Machine Learning: In this condensed 101 talk you will learn about the complexity of working with text data and how different types of large language models are helping drive computer comprehension of language. You will also get a short sneak peak I to the latest technologies from Google, LaMDA and PaLM and how they could change your search experience in the future.
Cohere: Making Powerful Natural Language Processing Models Accessible to All by Elizabeth Gao and Mitchell Wong: In this session, we will discuss how the technology of natural language processing is being applied beyond academic research to solving real business problems. Find out how global industries are implementing the latest technology to uncover new product offerings and operational efficiencies, and unleash an AI-powered digital transformation. We will demo how NLP can contribute to trading and investing decision making.

Language Models for Automating Brand Interactions by Gordon Gibson, Ada: Ada has been applying large language models to multiple use cases within the space of automating brand interactions. In this talk we'll focus specifically on how Ada has used language models to empower bot builders to automate the process of creating, improving, and gaining insights from the bots they deploy with Ada.
Register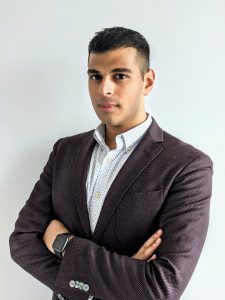 Advait Bopardikar is a Machine Learning Customer Engineer at Google helping their clients implement AI at Google Scale. He leads the Canadian Cloud Practice for Machine Learning & AI. Previously Advait was a Managing Consultant within the Watson & AI Consulting Practice at IBM. He leads Agile teams of Data Scientists and AI Practitioners to help tackle problems for some of Canada largest companies, from prototyping to production deployment. He is specialized as a thought leader and implementation leader in the space of Customer Experience Platforms and Conversational AI Interfaces.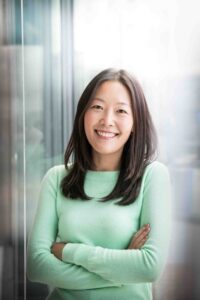 Elizabeth Gao leads the partnerships effort at Cohere. She is passionate about sharing the latest developments and applications in NLP with industry and communities, and working collaboratively to accelerate the evolution of how humans and machines work together. Previously, Elizabeth worked in investing and M&A in Toronto and New York.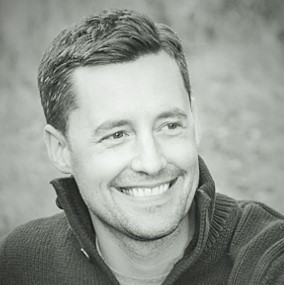 Matthew Johnson is Director of Industry Innovation at the Vector Institute, working closely with corporate partners from technology and life sciences sectors to leverage applied AI knowledge and skills from Vector's vast machine learning and deep learning expertise. With a background in technology and healthcare, Matt has worked as an R&D scientist with a precision medicine start-up, as an early-stage tech investor, and as a business developer in healthcare investment banking. Matt has Bachelor's and Master's degrees in Biology from McMaster University in Hamilton, Ontario.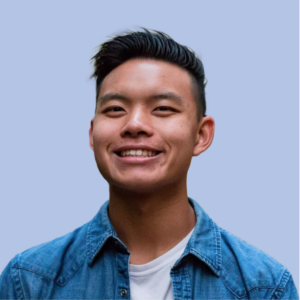 Mitchell Wong works as a Solutions Architect at Cohere. At Cohere Mitchell helps customers understand, evaluate, and integrate their powerful Natural Language platform. Previously, Mitchell worked in a Data Science role at Microsoft to keep toxic content away from families. Mitchell also has experience across Financial, CPG, Consulting, and E-commerce industries. Mitchell is excited about working with customers to generate value from language.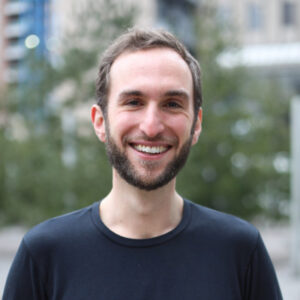 Gordon Gibson is the Senior Engineering Manager leading the Applied Machine Learning team at Ada. Over the past 5 years he has enjoyed helping construct ML models and bring them to life within Ada's product. Gordon holds a BSc. in Engineering Physics and an MSc. in Operations Research from Queen's University.
This event is open to Vector Sponsors, Vector Researchers, and invited health partners only. Any registration that is found not to be a Vector Sponsor, Vector Researcher or invited health partner will be asked to provide verification and, if unable to do so, will not be able to attend the event. Please contact events@vectorinstitute.ai with any questions.