Events

Careers in AI: Health
November 10, 2021 @ 12:00 pm

-

2:15 pm
Join us to learn about AI applications and projects driving advancements to support better whole-life health. Hear from organizations focused on the application of AI in drug discovery and pharmaceuticals, public health, and health promotion, through the delivery of personalized health and wellness recommendations. The session will include keynote talks and a panel discussion, followed by a speed-networking session featuring one-on-one conversations with representatives working on health projects in both the public and private sector. 
Register
*Eligible registrants are Vector researchers, Vector Scholarship in Artificial Intelligence recipients, students enrolled in Vector recognized master's programs, students of Vector Faculty Affiliates, and Vector Alumni.
Agenda
12:00 pm: Keynote Talks 
12:50 pm: Panel Discussion and Audience Q&A
1:30 pm: Speed Networking on Glimpse
Keynote Speakers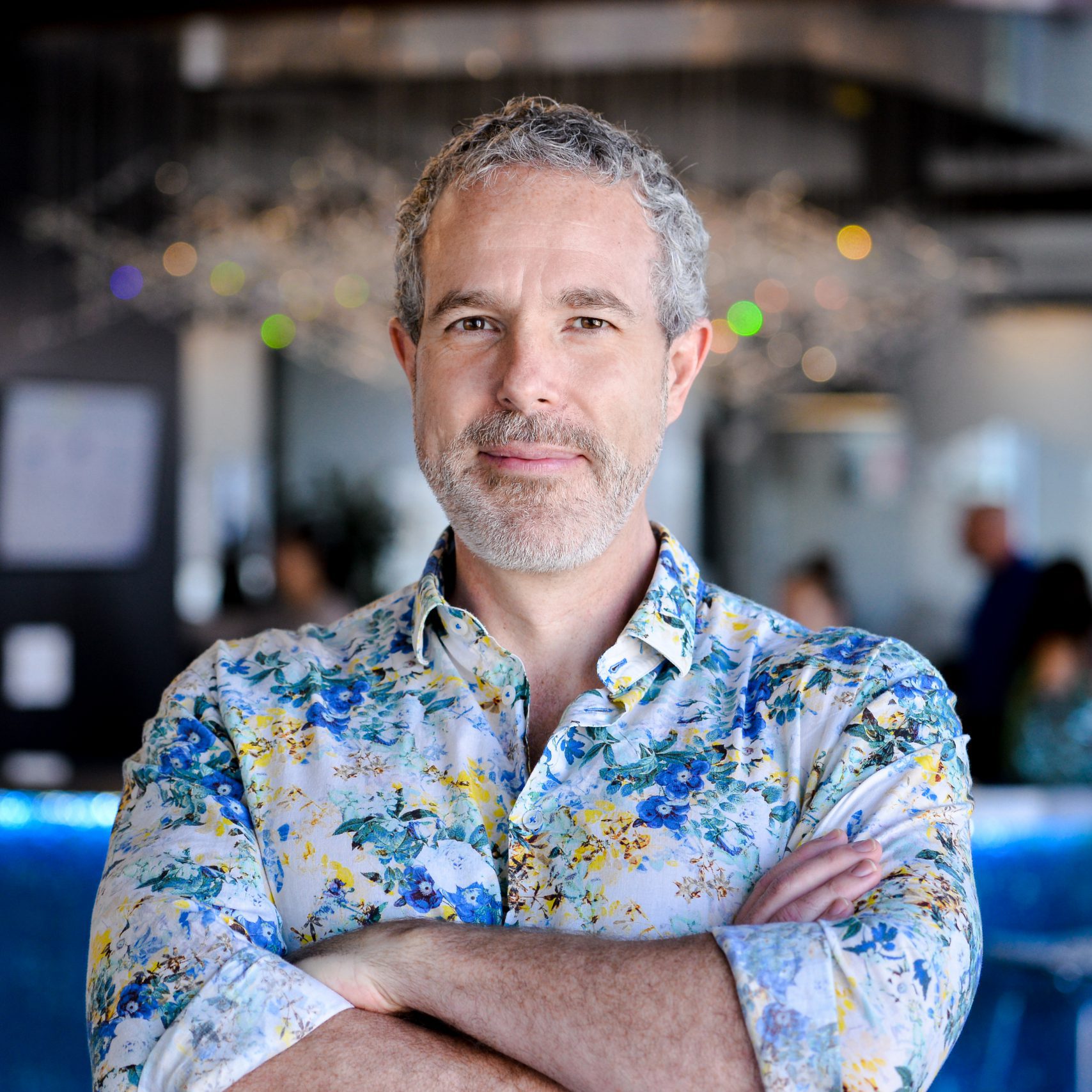 AI Breakthroughs at Deep Genomics
Brendan Frey, PhD, FRSC
Founder and CEO, Deep Genomics
Cofounder, Vector Institute
Professor, University of Toronto
Brendan Frey is an internationally acclaimed entrepreneur, engineer and scientist. He is Founder, CEO and Chief Engineer of Deep Genomics and he co-founded the Vector Institute for Artificial Intelligence. Brendan made fundamental contributions in the fields of deep learning, genomic medicine, and information technology. He co-authored over 200 papers in these areas, including over a dozen that appeared in Nature, Science and Cell and were on multiple occasions highlighted on the front covers of those magazines. His work with Geoffrey Hinton on the 'wake-sleep algorithm' helped to launch the field of deep learning (Science 1995). His work on deep learning and on factor graphs forms the foundation of thousands of products used world-wide.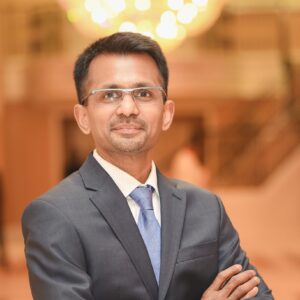 Helping Canadians "Live Life Well" – A Data Perspective
Thas Yurawaj, PhD, PEng
Senior Director, Data Science, Loblaw
Thas is a biomedical engineer with an undergraduate degree in Engineering Science at University of Toronto and both his graduate degrees in biomedical engineering (UofT). He started his career as a Principal Scientist developing algorithms intended to improve the accuracy of DNA sequencing using foundations from digital communication. He then transitioned to management roles where he led product development within many medical device start-ups. In this capacity he took medical devices from laboratory concepts to commercial devices. He is passionate about taking a patient-centric approach to product design. At Loblaw, he is leading an R&D team within the Health Data Products & Services group. His team's focus is on exploring innovative use of health data to help Canadians "live life well."
Panelists
The panel discussion will focus on different career pathways in health, in both the public and private sector, and provide insights into the use cases, opportunities and challenges working with health data.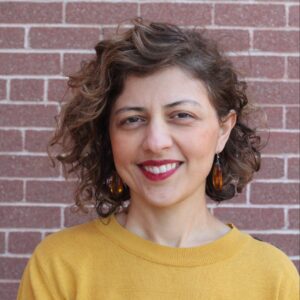 Saba Vahid
Group Manager, Data and Decision Sciences, Cancer Care Ontario
Dr. Saba Vahid leads the Data and Decision Sciences team at Ontario Health (formerly Cancer Care Ontario), where she oversees the development and implementation of analytics tools for clinical program partners within the organization. She holds a Ph.D. in operations research from the University of British Columbia. Her areas of expertise include optimization and simulation modelling, utilized to address planning and prediction questions in Ontario's healthcare system.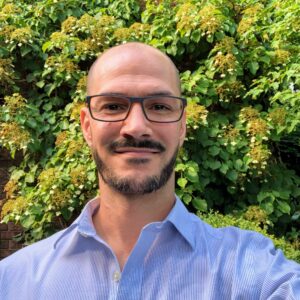 Mike Bales
Program Integration Lead, AI and Digital Health, Roche
Mike Bales is a Director of Strategy and Operations for AI and Digital Health with Roche.  With a background in science and engineering from the University of Ottawa, he worked in research and product engineering with a few biotech startups early in his career.  Upon earning his MBA from the University of Toronto he joined a global management consulting firm and led strategy and analytics engagements with a variety of healthcare companies worldwide.  He has held roles in marketing, commercial operations, and product development within Roche, and is now focused on enabling the transformative potential that AI and digital technologies offer both within his organization, for healthcare system partners, and for patients.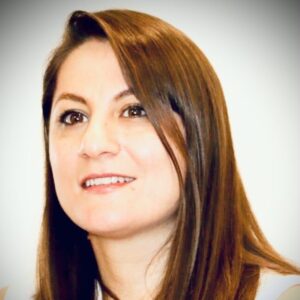 Farnoosh Khodakarami
Computer Scientist and Machine Learning Researcher, Cyclica
Farnoosh is a computer scientist with a background in machine learning, software development, and algorithm design. Farnoosh received her PhD degree in computer science from Tehran Polytechnic University. Her PhD dissertation was a work in the field of theoretical computer science, in which she introduced and designed novel algorithms in the areas of computational geometry and parameterized algorithms. She has experience in applying new computer vision and deep learning approaches in the context of healthcare data including genomics and radiological images. She did her postdoctoral fellowship at the Princess Margaret cancer research center and the University of Toronto. She is on Cyclica's machine learning team tasked with developing and maintaining machine learning software.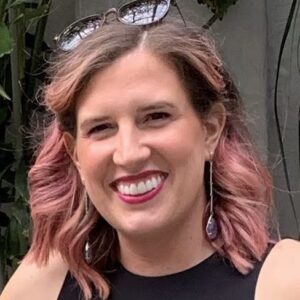 Kerry Weinberg
VP Data, League
Kerry Weinberg leads Data at League, North America's leading Health OS powering the digital transformation of healthcare. Kerry's team is responsible for building and enhancing League's FHIR native data platform, developing and deploying predictive models to recommend to users how best to engage in their health, and empowering data driven customers and partners.  Before joining League, Kerry led Data Science & Engineering for Amgen's Digital Health & Innovation where her team applied machine learning to better understand human disease and improve Amgen's ability to reach patients.   Before joining Amgen, Kerry received her MBA and M.S. Biological Engineering from MIT as part of the Leaders for Global Operations Program. She previously led systems engineering efforts for high-speed cell sorters at Beckman Coulter. Kerry holds a B.S. Biological Engineering also from MIT.
Speed Networking: 1:30pm – 2:15pm
Strengthen your network by connecting one-on-one with industry representatives working in Health & AI across the Canadian economy. Over a series of 5-minute conversations, explore different roles, connect on your academic or research interests, and exchange your LinkedIn profiles and share your resumes. This portion of the event will be held on Glimpse.