Events

Excel to Python Course
February 16, 2022 @ 10:00 am

-

February 18, 2022 @ 12:00 pm
Excel to Python
Vector is hosting a 3-Day course, 2 hours each day, for FastLane companies to explore how Python is a stepping stone to implementing AI. Fastlane companies proficient in Microsoft Excel have experience working with structured data performing typical functions in a work context. This course will expand the possibilities to include tasks with unstructured data, larger datasets, and more efficient computing. 
Register for February 16 - 18
What should you expect:
Learn the basics of the Python language syntax 

Understand when to use Python, particularly for tasks such as data loading and pre-processing, exploratory analysis, visualization, and exposure to machine learning

No computer programming experience required
Who should attend:
Participants should have a good baseline understanding of Excel for reporting and analysis e.g., VLookups, Goal Seek, Conditional Formatting, Formulae, Data Analysis etc.

Technical or non-technical roles interested in how Python can help with automation

Learners new to Machine Learning are welcome
This is an introductory course, if you are already working in Python please contact courses@vectorinstitute.ai to find a course better suited for your level.
Learning Outcomes:
Become familiar with Python programming by running a series of scripts and exploring the library ecosystem

Compare Excel and Python when performing some of the most common tasks required for practical business applications (e.g. data loading and pre-processing, exploratory analysis, visualization, etc.)

Identify the cases in which Python could add greater value than Excel (e.g. handling large datasets, reproducing data pipelines, running ML algorithms, dealing with various data sources and types)
By the end of this course participants will learn how Python might help them to advance their career and/or company in the use of data analysis, data visualization or to simply support current activities that they regularly use Excel for (i.e. reporting, analysis, forecasting etc.).
Participants who successfully complete all three days and submit the final assignment will be eligible for a certificate.
This event is restricted to FastLane companies. Any registration that is found not to be from one of the aforementioned groups will be asked to provide verification and, if unable to do so, will not be able to attend.
No computer programming experience required. Register today!
Vector is offering this course over a number of different dates:
February 16th – 18th from 10:00 am – 12:00 pm EST with Instructor Diana Moyano
Register for February
April 6th – 8th from 10:00 am – 12:00 pm EST with Instructor Yinka Oladimeji
Register for April
May 4th-6th from 10:00 am – 12:00 pm EST with Instructor Yinka Oladimeji
Register for May
Instructor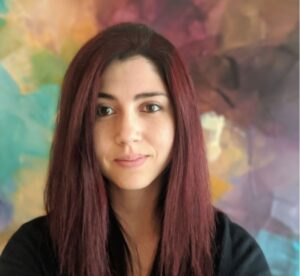 Diana Moyano is a Project Manager at the Vector Institute and a consultant for small and medium-size companies. As part of the industry innovation team, Diana engages with sponsors to design and execute ML/AI projects in collaborative environments. She has over 7 years of experience in a variety of sectors including logistics, non-profit and technology.
She holds a bachelor's degree in Business Management from Los Andes University (Colombia) and a Master of Management in Artificial Intelligence from the Smith School of Business at Queen's University.