Events

Genius Makers: Book launch & fireside discussion
March 15, 2021 @ 12:00 pm

-

1:00 pm
Register
Join author and New York Times technology writer Cade Metz and Canada CIFAR AI chair and Vector Institute faculty member Graham Taylor for a dynamic 'virtual fireside' discussion that explores the past, present and future of AI.
Vector Institute is proud to host this special event marking the launch of Metz's new book, GENIUS MAKERS, which traces the thrilling history of artificial intelligence – including the mavericks who brought AI to leading companies and the world. Together, Metz and Taylor will explore the inspiration for writing the book, the experience of interviewing the trailblazers who have shaped the thrilling and still-unfolding evolution of AI and the challenges and opportunities ahead in Canada and beyond.
AI innovators, researchers, business leaders, policymakers and enthusiasts alike will benefit from new perspectives on unlocking the transformative potential of AI while balancing issues of national interests, shareholder value, commercialization, the pursuit of scientific knowledge and concerns about privacy and bias – and more. 
An audience Q&A session will follow the discussion. 
Agenda:
12 noon: Welcome and opening
12:05-12:40: Discussion, Cade Metz & Graham Taylor
12:40-12:55: Q&A Session
12:55-1pm: Wrap-up  
REGISTER EARLY FOR A CHANCE TO WIN
Those who pre-register by Sunday, March 14, 2021, 11:59pmET are eligible to be entered in a draw for one of two complimentary copies of Genius Makers by Cade Metz. Draw to be held by 6pmET on March 15; winners will be notified by email. Open to Canadian residents only.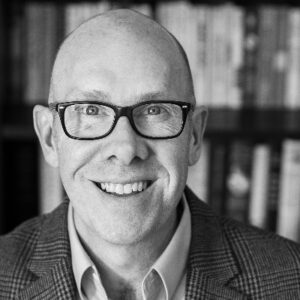 Cade Metz is a technology correspondent with The New York Times, covering artificial intelligence, driverless cars, robotics, virtual reality, and other emerging areas. Previously, he was a senior staff writer with Wired magazine.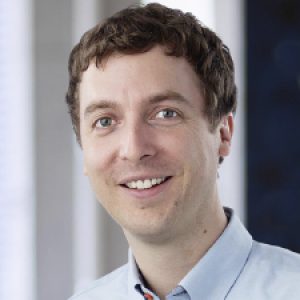 Graham Taylor is a faculty member at the Vector Institute for Artificial Intelligence, an Associate Professor of Engineering at the University of Guelph where he leads the Machine Learning Research Group, a CIFAR Azrieli Global Scholar and Canada AI Chair, and an Academic Director of NextAI. Named as one of Canada's Top 40 under 40 in 2018, Taylor's research focuses on statistical machine learning, with an emphasis on deep learning and sequential data.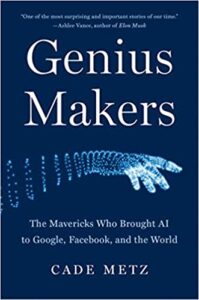 Genius Makers: The mavericks who brought AI to Google, Facebook, and the world

By Cade Metz
Release date March 16, 2021; available for pre-order from your favourite bookseller.
Register