Events

Introduction to AI Series
January 18, 2022 @ 2:00 pm

-

3:00 pm
These sessions will be a high-level introduction to key aspects of artificial intelligence (AI) that working professionals should know.
Tuesday, January 18th from 2:00 – 3:00 PM
Focus on Manufacturing with Andres Rojas, Director, Applied AI Projects, Vector Institute
Tuesday, February 15th from 10:00 – 11:00 AM
Focus on Services with Cameron Schuler, CCO & VP Industry Innovation, Vector Institute
Tuesday, March 15th from 2:00 – 3:00 PM
Focus on Logistics with Andres Rojas, Director, Applied AI Projects, Vector Institute
Each session will cover key concepts, terminology, and applications including:
• What is AI?
• What is Machine Learning?
• How do computers learn?
• What are Neural Networks?
• When and why should we use AI?
Along with these insights, participants will be exposed to use cases and guidance on when AI is or is not an appropriate solution. Each session will culminate in an exploration of how we derive value from AI, the implications for business, policy, and ethical considerations.
We encourage you to share this event widely within your network. No previous knowledge of AI is required.
These events are free and open to the public.
Register
Presenters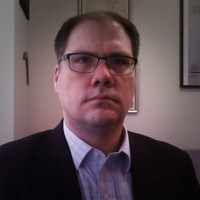 Andres Rojas is the Director of Applied AI Projects at the Vector Institute for Artificial Intelligence, where he is accelerating the adoption of AI in some of Canada's most influential companies. Some key areas of his work include Trustworthy AI and its Governance and translating AI quirks to the corporate environment. Andres has over 15 years of experience in the financial industry spanning more than 16 countries, designing and implementing data-enabled solutions to achieve greater operational performance, stronger risk management and enhanced business responsiveness. He is an Industrial Engineer from the University of Chile, holds an MBA from Manchester University, a certified Project Management Professional and a certificate in AI from the University of Toronto.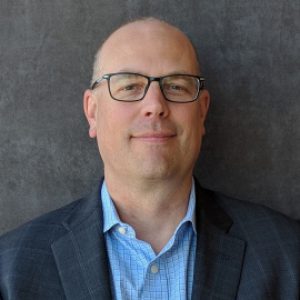 Cameron Schuler is the Chief Commercialization Officer & Vice President, Industry Innovation at the Vector Institute. He is the former Executive Director of Amii (amii.ca), where, for 8 years, he led one of the top-ranked Machine Learning and AI groups in the world. Cameron's multifaceted career has covered finance, business & product development, consumer products, IT and general management from start-ups to mature companies. His industry experience includes Alternative Energy, Banking, Consumer Products, Information Technology (Consumer and Enterprise), Investment Sales and Trading, Life Sciences, Manufacturing, Medical Devices, Oil & Gas, and Oil & Gas Services. Roles have included COO, CFO, President and CEO and he was COO & CFO of a food manufacturer whose products lead to sales of over 250 million units. He has founded numerous start-up companies (including medical devices as well as computer software & hardware). Cameron is Chair & Co-founder of PFM Scheduling Services, was Managing Director & Co-Founder of Schuler Law Group, a boutique tax planning law firm and spent 8 years in investment sales & trading. He attained an MBA from Queen's University and completed numerous investment management programs.