Events

Accelerating AI-fueled growth for Ontario's fast-growing companies
December 2, 2021 @ 11:00 am

-

12:30 pm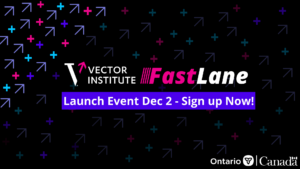 Join the Vector Institute's FastLane program on December 2, 2021, as leading CEOs and professionals from some of Ontario's fast-growing companies discuss AI's role in the growth and innovation strategies of small-medium-enterprises.
Who should attend? This is the perfect chance for ambitious professionals or CXOs to explore the latest innovations in AI strategies to drive businesses forward. This is a virtual event, with registration open to the public.
Register today! Don't miss this opportunity to hear how companies are leveraging this innovative technology and sharing its impact on a range of industries including, manufacturing, mining, and agriculture.
Register
Agenda
11:00 AM          Welcome from Vector Board Chair Ed Clark & The Hon. Vic Fedeli, Minister of Economic Development, Job Creation and Trade & Chair of Cabinet
11:15 AM           Panel discussion moderated by Takara Small, featuring:
Janet Bannister, Managing Partner, Real Ventures
Michael Cohen, CEO, Qii.AI
Dr. Jennifer MacLean, Vice President of Research and Innovation, Aspire Food Group
Gus Minor,

Chief Innovation Officer, Sofvie Inc.
12:25 PM          Closing remarks from Garth Gibson, President & CEO, Vector Institute
Speakers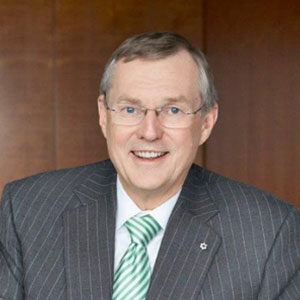 Ed Clark served as Group President and Chief Executive Officer of TD Bank Group from 2002 until his retirement in November 2014. Twice during his tenure, Barron's Magazine recognized him as one of the world's 30 Best CEOs. In 2016, he was inducted into the Canadian Business Hall of Fame.  Ed was elected to the Board of Trustees of the Brookings Institute in 2014. In 2010, he was made an Officer of the Order of Canada, one of the country's highest distinctions. Ed also serves on the Board of Thomson Reuters.  Ed has a BA from the University of Toronto, and an MA and Doctorate in Economics from Harvard University. He has also received honorary degrees from Mount Allison University, Queen's University, Western University, University of Toronto, York University, and Ryerson University. He served Premier Kathleen Wynne as Business Advisor and also served as Chair of the Premier's Advisory Council on Government Assets.  Ed and his wife Fran make their home in Toronto. They have four grown children and eleven grandchildren.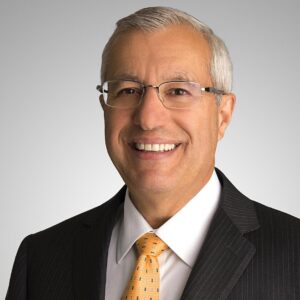 Vic Fedeli is Ontario's Minister of Economic Development, Job Creation and Trade. Fedeli was first elected as the MPP for Nipissing in 2011. He was re-elected in 2014 and 2018, and has served as Minister of Finance. Fedeli entered the legislature following two terms as Mayor of North Bay. Born and raised in North Bay, Fedeli was a successful entrepreneur and business leader prior to his political career. In his 20s, he opened Fedeli Advertising, the first ad agency north of Toronto. In 1989, Fedeli Corporation was named in the Top 50 Best Places to Work in Canada. In 1992, Fedeli sold the firm and spent the next 11 years managing several non-profit ventures. One of them, Air Base Property Corporation, was a local development agency that took over the airside assets of Canadian Forces Base North Bay. The site is now home to several aerospace companies, as well as Canadore College's School of Aviation. In recognition of his many achievements, he was awarded the Queen's Golden Jubilee Medal in 2002 and the Queen's Diamond Jubilee Medal in 2012. Fedeli lives in Corbeil with his wife Patty, a successful humour writer.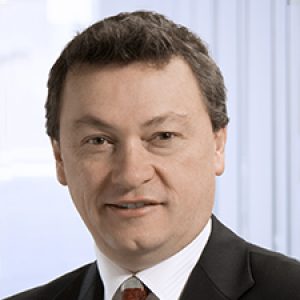 Dr. Garth Gibson has held a number of leadership positions at Carnegie Mellon University (CMU) in Pittsburgh, including as Professor in the Department of Computer Science and the Department of Electrical and Computer Engineering, Co-Director of its Master of Computational Data Science program, and Associate Dean for Master's Programs in the School of Computer Science, overseeing 20 Master's programs with over 1,000 enrolled students who are in high-demand upon graduation. His work has advanced world-leading computer science research and translated it into impactful commercial applications. He is recognized for his contributions to Redundant Arrays of Inexpensive Disks (RAID) technology for scalable computing, which laid the foundations for some of the world's fastest supercomputers. Panasas, a data storage company founded by Dr. Gibson, deployed this technology to serve multiple sectors. As an active and collaborative researcher, he has been instrumental in integrating academia and industry. CMU's Parallel Data Lab, established by Dr. Gibson over 25 years ago, continues to enable researchers and companies to collaborate and exchange ideas on technology directions. He has also brought partners together to develop high-performance computing systems required to power big data and machine learning research. Dr. Gibson launched the Petascale Data Storage Institute, which led to collaboration among universities and government research laboratories on challenges related to scaling high performance computing systems. Dr. Gibson publishes and gives talks on bridging high-performance computing, artificial intelligence and machine learning. Raised in Aurora, Ontario, Dr. Gibson graduated with a B. Math from the University of Waterloo in 1983. He did his graduate studies at the University of California at Berkeley, graduating with his MSc in 1987 and his PhD in 1991. He joined Carnegie Mellon University that same year. He is also a Fellow of the Association of Computing Machinery and a Fellow of the Institute of Electrical and Electronics Engineers.
Moderator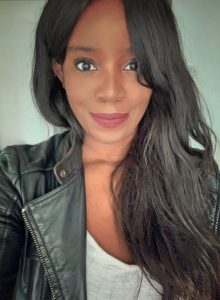 Takara Small is a Toronto-based technology journalist and entrepreneur. She works as an on-air technology contributor to BBC World New Service, columnist for Metro Morning (Toronto's top-rated morning radio show) and  TV contributor for CBC's national news show Canada Tonight. Her written and broadcast work has been featured in Fortune magazine, Toronto Star, Refinery29, Flare magazine, Mic and more. Over the years, Takara has been recognized by a variety of local and international organizations, which include being named one of the 100 Most Powerful Women in Canada, Brand Star Leader by AdWeek magazine and Young Leaders of America fellow, which selects emerging young leaders from around the world to work and learn from experts in the U.S.
Panelists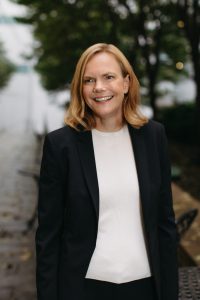 Janet Bannister is Managing Partner at Real Ventures, a leading source of capital for Canada's game-changing entrepreneurs and a driving force behind emerging tech ecosystems.  Janet has led investments in over a dozen companies and works actively with founders to help them build large, industry-defining companies.  In addition to working with her large portfolio of rapidly growing tech companies, Janet is very active in the Canadian tech ecosystem; she is on the Board of Communitech in Waterloo and Vector Institute in Toronto as well as the Toronto Region Board of Trade.  She is also an active advisor at MoveTheDial, DMZ, Creative Destruction Lab and the Research Board of the University Health Network. In 2004, Janet launched Kijiji.ca and grew it to become one of the most visited websites in Canada.  Subsequently, she led the Kijiji Global business, launching the site in new countries and accelerating growth in North America, Europe, and Asia. Janet also spent four years at eBay in Silicon Valley where she helped transform eBay from a collectibles to a mainstream marketplace. Janet started her career as a Brand Manager at Procter & Gamble and then joined McKinsey & Co. where she was an Engagement Manager.  She also founded and built a successful consulting business and was CEO at a venture-backed start-up prior to joining Real Ventures. Janet was a varsity long-distance runner and competed internationally in triathlons.  Today she balances her active lifestyle with being a wife and mother to her 13 year-old son.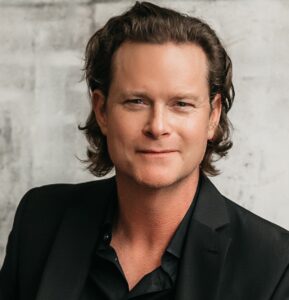 Michael Cohen is a former airline captain (Boeing 737 NG) and holds a master degree in aeronautical sciences from Embry-Riddle Aeronautical University. He has served as Chair of Air Safety (Air Line Pilots Association: CJA), and as a member of the Air Canada's emergency response team. Michael is an active Chair of Board of Unmanned Systems Canada, a national not-for-profit association. In 2014, Michael co-founded Qii.AI, an AI-driven asset visualization platform that leverages drone acquired data to create a remote digital inspection experience. Qii.AI serves energy generators in Nuclear, Oil & Gas and Electric markets. Michael is passionate about team building, deep tech, decarbonization and future aerospace.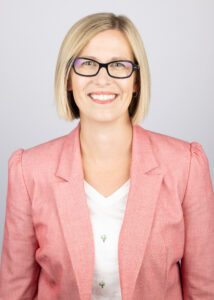 Dr. Jennifer MacLean is Vice President of Research and Innovation at Aspire Food Group. In this role drives Aspire's research and innovation strategies, and builds and supports strategic partnerships that bolster Aspire's position as a world leader in the edible insect movement. Prior to joining Aspire, Dr. Maclean served as the Director of Collaboration at NGen, the Next Generation Manufacturing Supercluster. In that role, she fostered partnerships to drive industry investment in advanced manufacturing in Canada, and to accelerate the development and adoption of transformative technologies. Previously, Dr. MacLean was the Executive Director of SOSCIP, a unique research and development consortium which uses advanced computing and AI technology to drive industry innovation. She also worked with Mitacs Inc., a national not-for-profit organization that designs and delivers research partnership and training programs in Canada, serving on their business development and program management teams. Dr. MacLean credits her early hands-on work in establishing industry- academic partnerships with fostering her drive to build effective, impactful and mutually beneficial collaborations. Dr. MacLean has a BSc in Biology, (Honours Genetics) and a PhD in Medical Biophysics, both from Western University and is recognized as a leader in Canadian innovation policy and technology integration for growth acceleration.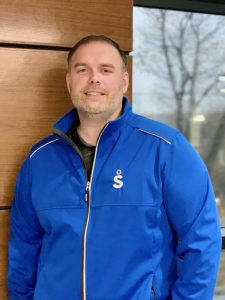 Gus Minor has been in the tech space for over 25 years having started his first consulting and services firm at 16 years of age. The range of exposure has been very diverse from end user computing support to large enterprise deployments as well as several business acquisitions and sales. Inside this journey, I have served the mining industry for nearly 10 years starting from working on the tools at the face to leading projects in several management roles. Now, being the Chief Innovation Officer for Sofvie Inc. The goal is to assist in creating and maintaining seamless delivery while offering the safe and sustainable workplace everyone deserves. All while leveraging AI to informe the workforce as intelligently as possible.
Register