Events

Privacy Enhancing Technologies for Health
September 15, 2021 @ 12:00 pm

-

1:00 pm
This webinar will focus on the application of privacy enhancing technologies (PETs) for health use cases. Our panel of experts will discuss the more promising PETs, their application and benefits, and their limitations and challenges in the domain of health (research, provision of care, prevention).  This session will be facilitated by Dr. Melissa McCradden from SickKids.
Speakers:
Nicolas Papernot – The attack surface of machine learning is large: training data can be poisoned, predictions manipulated using adversarial examples, models exploited to reveal sensitive information contained in training data, etc. This is in large parts due to the absence of security and privacy considerations in the design of ML algorithms. Designing secure ML requires that we have a solid understanding as to what we expect legitimate model behavior to look like. We illustrate these directions with recent work on privacy-preserving ML and  machine unlearning.
Mike Brudno – Data Federation in Healthcare
Frank Rudzicz – Dr. Rudzicz will discuss two examples of how we obfuscate data to preserve privacy: one using text in clinical notes, and one using video in the operating room. The overarching conclusion is that we need a realistic model of risk in AI deployment. We often contend with bias, safety concerns, and error in a way that is not proportionate to the same concerns for human performance, or the status quo. Going forward, we need to balance our appreciation of those concerns with the understanding that complete paralysis is also a risk. If AI can save costs, improve efficiency, or improve and save lives, we would cause real harm now and in the future if we withhold progress unnecessarily.
Biographies: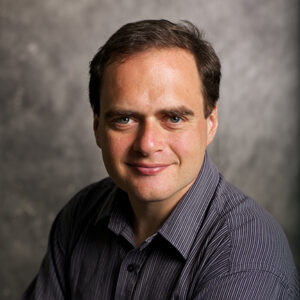 Michael Brudno is a Professor in the Department of Computer Science at the University of Toronto, as well as the Chief Data Scientist at the University Health Network (UHN). He is also a faculty member at the Vector Institute for Artificial Intelligence and the Scientific Director of HPC4Health, a private computing cloud for Ontario hospitals. His main research interest is the development of computational methods for the analysis of clinical and genomic datasets, especially the capture of precise clinical data from clinicians using effective user interfaces, and its utilization in the automated analysis of genomes. This work focuses on the capture of structured phenotypic data from clinical encounters, using both refined User Interfaces, and mining of unstructured data (based on Machine Learning methodology), and the analysis of omics data (genome, transcriptome, epigenome) in the context of the structured patient phenotypes, mostly for rare diseases. His overall research goal is to enable the seamless automated analysis of patient omics data based on automatically captured information from a clinical encounter, thus streamlining clinical workflows and enabling faster and better treatments. After receiving a BA in Computer Science and History from UC Berkeley, Michael received his PhD from the Computer Science Department of Stanford University, working on algorithms for whole genome alignments. He completed a postdoctoral fellowship at UC Berkeley and was a Visiting Scientist at MIT. He is the recipient of the Ontario Early Researcher Award and the Sloan Fellowship, as well as the Outstanding Young Canadian Computer Scientist Award.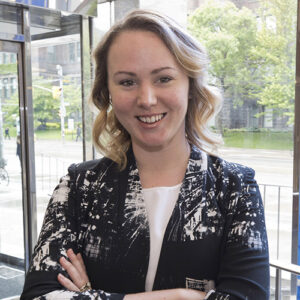 Dr. McCradden is a Bioethicist with the Department of Bioethics at The Hospital for Sick Children (SickKids). She holds a PhD in Neuroscience (McMaster University) and a Master's in Bioethics from the University of Toronto. She was the inaugural postdoctoral fellow in the Ethics of AI in Healthcare with SickKids and Vector Institute. Her areas of scholarship and research include artificial intelligence/machine learning, precision child health, paediatric bioethics, and research ethics. She is particularly interested in how to responsibly evaluate these new technologies from an ethics perspective, integrating research ethics and evidence-based medicine. This work involves exploring the accountability of clinicians, informed consent in paediatrics, and public and patient/family perspectives about AI.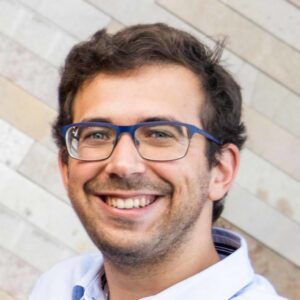 Dr. Papernot is an Assistant Professor in the Department of Electrical and Computer Engineering and the Department of Computer Science at the University of Toronto. HE is also a faculty member at the Vector Institute where he holds a Canada CIFAR AI Chair, and a faculty affiliate at the Schwartz Reisman Institute. His research interests are at the intersection of security, privacy, and machine learning.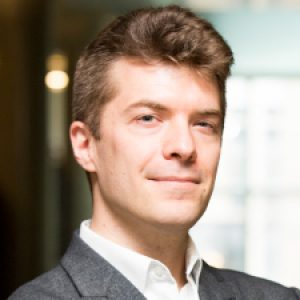 Frank Rudzicz is a scientist at the Li Ka Shing Knowledge Institute at Unity Health Toronto, Director of Artificial Intelligence at Surgical Safety Technologies Inc., an associate professor of Computer Science at the University of Toronto, co-founder of WinterLight Labs Inc., faculty member at the Vector Institute for Artificial Intelligence, and CIFAR Chair in Artificial Intelligence. His work is in machine learning in healthcare, especially in natural language processing, speech recognition, and surgical safety. His research has appeared in popular media such as Scientific American, Wired, CBC, and the Globe and Mail, and in scientific press such as Nature.
Open to the Public