Events

Research & Careers in AI: Professional Services Edition
January 14, 2021 @ 12:00 pm

-

2:00 pm
Join us to hear about interesting projects from Professional Services companies leading in AI, as well as the opportunity to network with professionals from these organizations. Speakers from Deloitte, EY, KPMG and PwC will showcase their work in 10-minute talks, which will be followed by a moderated Q&A session. Following the talks and Q&A, attendees can network with representatives from the organizations, using live audio and video to learn more about internship and career opportunities, and other projects these companies are embarking upon.
Register
*Eligible registrants are Vector researchers, Vector Scholarship in Artificial Intelligence recipients, students enrolled in Vector recognized master's programs, students of Vector Faculty Affiliates, and Vector Alumni.
Agenda
Keynote Talks
12:00-12:15 pm: Using AI for Retail Forecasting and Cost Reduction at Deloitte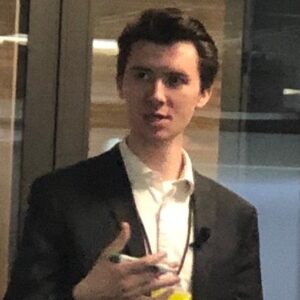 Brydon Parker
Senior Data Scientist, Deloitte (Omnia AI)
Brydon is a Senior Data Scientist working in the Data Science team at Deloitte's Omnia: Artificial Intelligence practice. Brydon has worked at Deloitte for 3 years and has contributed to projects such as Supply Chain Sales Forecasting which entailed forecasting sales for a large number of products for a retailer that was trying to reduce how much safety stock was needed, thereby reducing their inventory costs. Brydon is a graduate from the University of Toronto, and enjoys drinking home-brewed beer and playing video games.

12:15 to 12:30 pm: AI and Technology Consulting at EY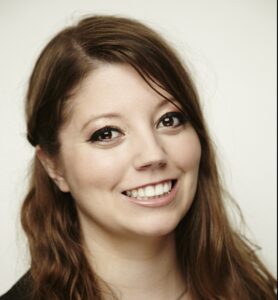 Stephanie Porter
Partner/Principal, EY
Stephanie Porter is a Partner/Principal at Ernst & Young Canada. She's an Enterprise Applications leader with a strong background in global technology implementations, business case and roadmap building, solution design, and large-scale business transformation. Stephanie has successfully led strategic projects between $1 million and $300 million across eight countries and a multitude of industries. Stephanie's passions include her family and friends, volunteer/community work, mentoring, travel, and reading.
12:30 to 12:45 pm: Transitioning from Research to AI Consulting at KPMG Lighthouse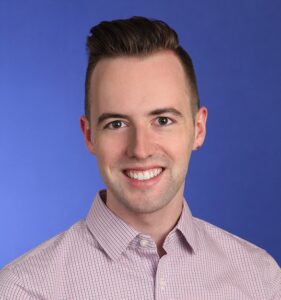 Levi Burns
Senior Consultant, KPMG Canada; Data Scientist, KPMG Lighthouse
Levi is a Senior Consultant at KPMG Canada and a Data Scientist with KPMG Lighthouse, the firm's global center of excellence for analytics, artificial intelligence, and emerging technologies. He is a past recipient of the Vector Scholarship in Artificial Intelligence. He holds a master's degree in physics and worked in healthcare research, where he specialized in radiation transport simulations for oncology applications and medical image processing, and he has taught physics and worked with an EdTech start-up.
12:45 to 1:00 PM: Improving Nuclear Unit Outage Scheduling with Artificial Intelligence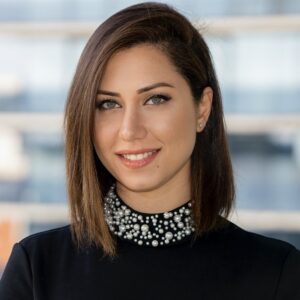 Bahar Sateli
Manager & Senior Data Scientist, PwC
Bahar Sateli is a Manager and Senior Data Scientist at PwC AI & Analytics practice in Montreal. She has more than a decade of experience in advanced software engineering practices and building large-scale and adaptive solutions. With a doctorate in computer science from Concordia University, she holds an in-depth knowledge of development and operationalization of various AI solutions. In addition to her data science role, she is specialized in building explainable, robust AI models, and helping businesses understand the ethical implications of their use. Recently, she was recognized as one of the 'Top 30 Influential Women Advancing AI' by Re-Work in 2019, and 'Women in AI to Watch" by Forbes in 2020.
1:00- 1:15 pm: Moderated Q&A with Brydon Parker (Deloitte), Levi Burns (KPMG), Stephanie Porter (EY) and Bahar Sateli (PwC)
1:15- 2:00 pm: Networking Session with Speakers & Professional Services Representatives!
Interact with other attendees and representatives from participating employers from the comfort of your home!
Explore more in detail about how these organizations are using AI and what career opportunities they have currently, or will have coming up in the future. This portion of the event will be hosted by Rally Video.
Participating employers are utilizing the Vector Digital Talent Hub to post open roles and view profiles. If you haven't already, we invite you to create a profile. To be visible to our affiliated employers, you will need to "unhide" your profile.
During the registration for this event, you can opt-in to having us share your details with the participating employers for the purposes of facilitating recruitment between attendees and participating employers.