Unlock responsible AI solutions
Bias in AI is a program for Canadian startups and scaleups that helps enable companies to deploy responsible AI solutions in computer vision & NLP. Providing education on identifying and reducing possible bias will empower practitioners and strengthen their leadership in responsible and ethical AI.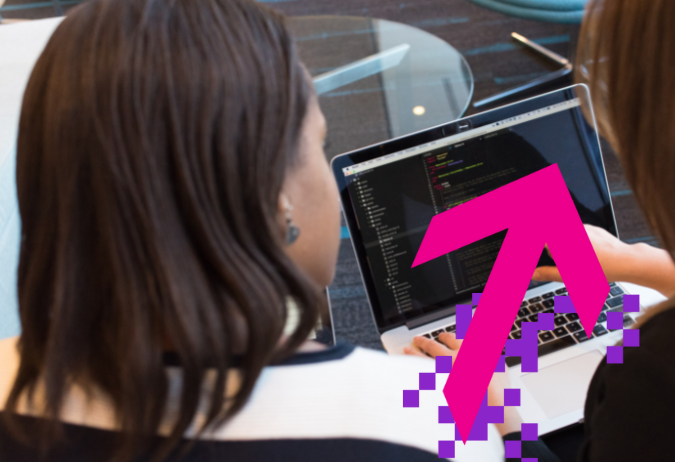 What will you learn?
Through immersive and interactive workshops, tutorials, and assignments, participants will develop critical skills for identifying and reducing bias in their AI models. The Bias in AI program culminates in a capstone project, completed by participants on a topic relevant to each individual company.
Who can register?
Technical staff (Data Scientists, Machine Learning Engineers, and Software developers) of Canadian SMEs that have experience building neural network models are welcome to register.
Applications for this program are currently closed.
Lastest Trustworthy AI news
Not a FastLane Member?
Did you know that Vector helps to accelerate AI adoption for Canadian SMEs with our FastLane program? FastLane provides courses, tools, and talent to enable AI adoption.
Frequently Asked Questions
How does a company apply to NRC IRAP for funding?
To apply for NRC IRAP funding for the Bias in AI program, companies should contact their assigned Industrial Technology Advisor (ITA). If your company does not have an assigned ITA (or needs to determine if an ITA has been assigned), you can contact NRC directly at 1-877-994-4727 to be considered for financial support. Funding decisions are made on a competitive basis and are subject to the available budget.
What are some factors considered for funding decisions?
Your company may be eligible for support if it meets the following criteria:
The company is registered as a for-profit Canadian Corporation
The company has 500 or fewer full-time equivalent employees
The company plans to pursue growth by developing and commercializing innovative technology in Canada
Funding for the Bias in AI program is limited, and decisions are made on a competitive basis. Contact NRC IRAP by calling 1-877-994-4727 to find out more.
Please click here to learn more about how innovation is supported through NRC IRAP.
What is the fee structure and how much is each company required to pay?
The cost per SME is $500 + HST and covers up to three participants.
Is there a minimum and a maximum number of employees a company is permitted to register in the program?
Each company is required to register a minimum of two employees. This allows employees to collaborate with the goal to effectively problem solve and improve upon company processes. This ultimately maximizes value for the company on its investment.
Is participation in the Bias in AI program contingent upon being a member of Vector's FastLane program?
It is not a requirement but highly recommended. There are many benefits to being a member of the FastLane program. The FastLane program was specifically created to help SMEs find AI solutions, build their skills, hire talent, and identify opportunities to advance their growth in AI. Please click here to access the FastLane registration form. It's as simple as us learning about you and the type of support you are looking for.
If my company's funding application is not approved by NRC IRAP are we still able to enlist employees in the program?
If a company is not successful in its application for funding support from NRC IRAP, please contact Vector's Professional Development team at courses@vectorinstitute.ai to discuss the financial breakdown of the program.
Do participants receive a certificate or letter of completion?
All participants who successfully complete all the assignments, the capstone, and the capstone presentation will receive a digital certificate of completion.
Are non-Canadian companies able to register employees in the Bias in AI program?
All Vector programs are intended to grow AI in Canada and participants are expected to be attached to a Canadian office.