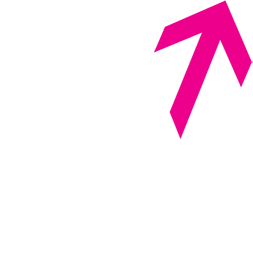 Vector Institute
For Artificial Intelligence
About
The Vector Institute will drive excellence and leadership in Canada's knowledge, creation, and use of artificial intelligence (AI) to foster economic growth and improve the lives of Canadians.
Vector strives to attract the best global talent focused on research excellence in deep learning and machine learning. Our researchers and academic partners are part of a vibrant community of innovative problem-solvers, working across disciplines on both curiosity-driven and applied research.
People
Vector is a leader in the transformative field of artificial intelligence, excelling in machine and deep learning — an area of scientific, academic, and commercial endeavour that will shape our world over the next generation. We are building on a well-established and respected foundation of globally recognized talent and learning that exists today in Toronto, Ontario and Canada more broadly.
Our researchers are at the leading edge of deep learning and machine learning in a diverse set of areas, including neural networks, probabilistic models, statistical theory, computational biology, computer vision and natural language processing.
Events
Machine Learning Advances and Applications Seminar Series
Deep Learning and Reinforcement Learning Summer School 2018
JULY 25TH – AUGUST 3RD, 2018
The Deep Learning Summer School (DLSS) will cover both the foundations and applications of deep neural networks, from fundamental concepts to cutting-edge research results. The Reinforcement Learning Summer School (RLSS) will cover the basics of reinforcement learning and show its most recent research trends and discoveries.
For more information go to dlrlsummerschool.ca.
Opportunities
Vector will build on Canada's outstanding pool of globally recognized AI expertise by training, attracting and retaining more top researchers who want to lead the world in machine learning and deep learning research, while having the flexibility to work on commercial applications with companies or in their own startups.
We are located at the MaRS Discovery District in downtown Toronto, part of a dynamic and vibrant community of research, academia, health science and commerce, near the University of Toronto. With state-of-the art facilities, resources and talent, the Vector Institute is the place to come, to be and to stay.
Stay tuned over the coming weeks for more information on jobs such as those posted here, as well as student scholarships, fellowships and programming.
Student & Research Opportunities
The Vector Institute is not a degree-granting institution. Students affiliated with the Vector Institute will be full-time graduate students at an affiliated university. Students interested in studying at Vector should apply directly to departments of affiliated universities where Vector-affiliated faculty hold academic positions, and state in their application their desire to work with Vector-affiliated faculty. Due to volume, individual faculty do not respond to individual requests to evaluate applications.
Please continue to check our website for the most up-to-date list of affiliated universities.
Affiliated universities:
University of Toronto
University of Waterloo
If you are an undergraduate student or high school student interested in pursuing an education in machine learning and artificial intelligence, you can contact a program administrator or the Office of Research at your university of interest to learn about prerequisites and relevant courses. Students pursuing an education in machine learning and artificial intelligence typically have a strong foundation in computer science, engineering, mathematics, or statistics.
We are in the early stages of building the Vector Institute's academic programs. Vector is not currently accepting applications for internships, research assistants or visiting scientists.
Subscribe to our mailing list for updates on upcoming opportunities and programs.
Applied AI Master's
On October 18, 2017, the Government of Ontario announced that it is investing $30 million to facilitate work with academic institutions across the province to grow the number of Applied Master's graduates in artificial intelligence. The goal is to graduate 1,000 Applied Master's students in AI-related fields per year, within five years.
The Vector Institute will be responsible for administering the funding, which will be provided to institutions that are well-positioned to rapidly deliver and expand capacity in AI-related fields to meet this goal.
Vector will be moving quickly to engage Ontario academic institutions to gather input on implementation proposals and curriculum development to meet this target.
Information for students about participation in this new initiative will be provided through eligible universities as information becomes available.
Click here for information to support universities interested in submitting AI-related master's programs for recognition by the Vector Institute.
Partners
Platinum
Founding
Gold
Founding
Silver
Founding
Bronze
Founding
2018
Funded by the Government of Canada and the Government of Ontario
Government of Canada

CIFAR

Government of Ontario
The pan-Canadian AI strategy, led by CIFAR, promotes collaboration between the Vector Institute, the Alberta Machine Intelligence Institute and the Institut québécois d'intelligence artificielle (MILA).
Special thanks to the University of Toronto for assistance in the start-up of the Vector Institute.
Subscribe to our Mailing List