Internships at Vector:
Launch your career in AI.
Become part of a dynamic and growing AI ecosystem through Vector's AI internship program. Collaborate with the best and brightest AI developers to scale research breakthroughs in machine learning. Explore theoretical or applied research areas with leading machine learning researchers. Work alongside industry sponsors and health partners to drive AI adoption. Learn every day with research and commercialization talks, mentorship from the AI ecosystem, and targeted professional development opportunities to accelerate your career. Your future starts here.
Applied Internships
Work full or part-time alongside professional staff at Vector on AI and data centric projects. Internships may be remote or in-person. Applications are now closed for Fall 2022! Sign up to be notified when applications open!
Fall 2022 internships include:
Applied Machine Learning interns: Develop reusable software to apply and scale research breakthroughs in machine learning.
Project Management interns: Support AI projects which enable industry sponsors and health partners to develop, deploy and scale AI applications.
Automation interns: Develop scripts to automate workflows to enhance the operations of the Institute.
AI Education interns: Support training in ML, which enables widespread AI adoption for industry sponsors.
Internships are 16 to 32 weeks in length and run during the Fall, Winter, and Summer terms.  
| | | | |
| --- | --- | --- | --- |
| Term | Fall | Winter | Summer |
| Application Period | July 4-17 | Mid-October | Early February |
| Internships | September 12- December 23 | Mid-January to late April | Early May to late August |
Applications are now closed for Fall 2022! Sign up to be notified when applications open for Winter 2023.
At the Vector Institute we are committed to driving excellence and leadership in Canada's knowledge, creation, and use of AI to foster economic growth and improve the lives of Canadians. We strive for greater inclusion in the programs and culture that we build by welcoming and encouraging applications from all qualified candidates.  In order to relieve disadvantage and alleviate the under-representation of Black and Indigenous people in AI, and to attempt to achieve equal opportunity in the field of AI, priority in hiring will be given to qualified Black and Indigenous persons, studying at or having recently graduated from a Canadian post-secondary institute, who self-identify as such in the application process. This initiative is designed to meet the criteria of a special program under the Ontario Human Rights Code.  
Research Internships
The deadline to apply for Winter 2023 is October 3rd at 4 pm. Apply here!
Work alongside world-leading researchers who are pushing the boundaries of machine learning and deep learning in critical areas such as:
Computer Vision
Generative Models
Health – computational biology, genomics
Natural Language Processing
Optimization
Reinforcement Learning
Statistical Learning Theory
Sequential Decision Making
Security, Privacy & Fairness
Quantum Computing
The Vector Institute invites applications for research interns who are interested in cutting-edge fundamental research in machine learning and deep learning algorithms and their application.
To join the Vector Institute as a research intern, you must be supervised by a Vector Faculty Member.  Please take the time to review our Faculty Member profiles to make an informed decision on a request for supervision.
Who should apply ?
The skills required for applied internships are specific to each role and are outlined in detail in the job posting. Some internships are highly technical ML engineering roles, whereas others may require domain specific knowledge or project management experience. Applied internships are posted on the Vector Digital Talent Hub. Apply here.
Research interns have interests across a broad spectrum, from core machine learning or deep learning research to more applied and entrepreneurial activities. Students that have excelled in other areas and are interested in moving into deep learning or machine learning more broadly, may also consider applying.
Vector is building a diverse AI workforce.
Vector is committed to workforce development in AI and to building a strong and diverse AI ecosystem in Canada. Vector encourages applications to our internship programs from racialized persons / persons of colour, women, Indigenous / Aboriginal People of North America, persons with disabilities, and LGBTQ2S+ persons.
Questions about Vector's internship programs? Email us at internships@vectorinstitute.ai 
Spotlight on Vector Interns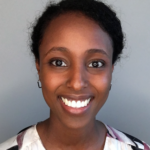 Wintta Ghebreiyesus
Project Management Intern, Summer 2022
Current: PhD Student in Aerospace Engineering, Toronto Metropolitan University.
How did you discover you were interested in AI?
I've always had a strong interest in advanced technologies and innovative design. My background in avionics and controls systems has allowed me to do more with less and to help create a sustainable future. As an aerospace engineering student and with the advent of AI, I quickly realized that I needed to equip myself with the relevant tools and practices. My first step in this process was participating in Vector's Intro to ML Course at the beginning of the year, where I learned about the introductory concepts of ML and explored commonly used ML algorithms.
What did you work on during your internship at Vector?
As a project management intern in the Industry Innovation team, I developed strategies for leveraging AI in diverse areas such as customer experience, retention and loyalty programs, ranging from customer segmentation and analytics to recommender systems and pricing strategies. I got to meet and work with AI experts at Vector, as well sponsors from sectors such as banking, telecommunications, healthcare, and manufacturing. I also designed a four step self-assessment tool for participant readiness.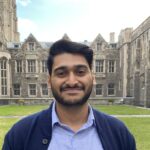 Yusuf Sheikh
Health PM Intern, Winter / Summer 2022
Current: Master of Health Informatics Student, University of Toronto.
How did you discover you were interested in AI?
I always had the desire to work in a field which was new, innovative, and challenging. I wanted to make an impact on people's lives for the better, and that is how I became interested in AI (specifically applying it to healthcare). The realization that AI can transform healthcare for all Canadians is what motivates me to continue to try and make a difference.
What are some of the highlights of your experience at Vector?
The Health team has been extremely gracious in allowing me to sample several different aspects within the realm of the Health AI space. One highlight was allowing me to have the opportunity to co-moderate the AI-Enabled Mental Healthcare Symposium, co-hosted with the Michener Institute of Education. Being able to steer the discussion about such a pivotal topic was truly enjoyable and I am grateful for that experience. Vector has provided me with a holistic experience leaving me with a clear direction of how I would like to pivot my career in the future.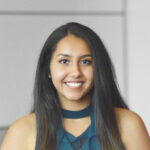 Sheen Thusoo
Applied ML Intern, Summer 2021
Current: Associate Applied Machine Learning Specialist, Vector Institute.
What project excited you the most during your internship?
During my time at Vector, I worked on a very exciting project called Project Pensive – an open source tool that was built to improve Recommender Engines by incorporating content conscious filters. Specifically, we implemented filters for both civility and diversity on a Reddit dataset to help users suppress uncivil posts and boost opinion diverse posts. Our vision was to create a social media platform where the user has control over what they see and engage with. With this tool, we hope to promote prosocial activities online and increase long-term user satisfaction.  Watch Sheen and Michael Nasello's presentation on Project Pensive to the Vector community. Learn more about Project Pensive on GitHub.
How has your internship experience and being part of the Vector community impacted your next steps?
During my time at Vector, I connected with several industry experts and learned about their experiences in AI. From these connections and my own experience at Vector, I realized that I want to deepen my knowledge in the field and am inspired to further my education by pursuing a Master's degree.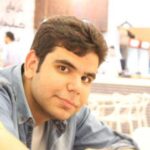 Amirmohammad Kazemeini
Automation Intern Summer 2021
Current: MSc student, Computer Science, Western University.
How did you discover you were interested in AI?
Trial and error! I started my B.Sc. developing Android applications. I then switched to web development, game design, and software engineering. Finally, I found my interest in AI when one of my course instructors invited me to collaborate on a data science project. I found extracting meaningful patterns from huge amounts of data super amazing, especially when the insights cannot be realized without using AI approaches.
What did you learn during your internship?
​Vector was my first experience working in Canada, and without a doubt, it had many benefits. I learned how to report to non-technical people in other fields, manage projects, deploy a tool, and put it into action. I was also connected to experts working in areas that align with my research interests which is improving people's mental health using AI applications, such as Natural Language Processing. These connections led me to my next internship and potentially, my job after my graduation. Learn more about Amirmohammad's research talk entitled Interpretable Representation for Personality Detection.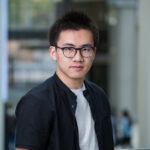 Yongchao Zhou
Applied ML Intern, Summer 2021
Current: PhD Student, University of Toronto, supervisors: Jimmy Ba and Brendan Frey.
What did you work on during your internship at Vector?
At the start of my internship, I was very interested in how to build a label-efficient Machine Learning System and a tool that facilitates the data annotation process. During my internship, I focused on the token classification task and built a data annotation tool based on the recent advancements in active learning and transfer learning. Learn more about the Data Annotation Tool for Named Entity Recognition (DANER) on GitHub or watch Yongchao's project talk on YouTube.
What are some of the highlights of your experience at Vector?
This internship gave me the opportunity to create a real ML product from scratch. Through this experience, I expanded my skill sets and became a "full-stack machine learning researcher." Besides, I gained a different mindset and perspective on ML. Previously, what I cared most about were the model and algorithm. Now, I think more systematically about data and real problems.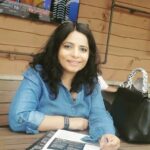 Jaswinder Narain
Project Management Intern, Summer 2021
Current: Associate Data Scientist, One Analytics, PwC.
What did you work on during your internship at Vector?
I worked with the Industry Innovation team at Vector and did intensive research on Responsible AI and Privacy Enhancing Techniques (PETs) to understand their application and how companies can come up with best practices together. I was also involved in developing a protocol to assess AI readiness of an organization.
How has your internship experience and being part of the Vector community impacted your next steps?
The Vector experience opened up a whole new level of understanding of AI, as well as exposure to new researchers and industry standards. The experience helped me to anticipate future changes and regulations in the field and boosted my confidence in the application of the right technology. And I'm currently with PwC in their Advisory division working on various AI and machine learning projects.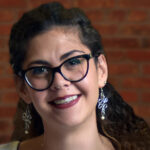 Marta Mauri
Vector Research Intern, Spring 2019
Internship Supervisor: Dr. Juan Felipe Carrasquilla, Vector Faculty Member
Current: Quantum Software Engineer,  Zapata Computing
Previous: MSc Student, Physics, University of Milan
What did you work on and what did you learn during your internship at Vector?
My research project was focused on the study of Quantum Spin Systems by leveraging the computational power of Neural Networks. In condensed matter theory, quantum spin systems are simplified models devised in order to gain insights into the microscopic mechanism of magnetism, which intrinsically involves quantum many-body phenomena. In spite of their simplicity, such models are extremely challenging to study theoretically, thus computational approaches have been predominant over the past several decades. Among those, a powerful option is the Variational Monte Carlo method. During my internship, I investigated if and how introducing a Neural Network as a component of this algorithm might increase its performance and provide a better estimation of the main properties of the fundamental state of the spin system. Specifically, my research was focused on utilizing a Restricted Boltzmann Machine: the AI component was extremely interesting to learn about, and play around with!  
What are some of the highlights of your experience at Vector?
The internship at Vector and the collaboration with my supervisor Juan Carrasquilla, was extremely insightful and valuable. It gave me the opportunity to deepen my knowledge about Physics and more importantly, it allowed me to enter the fascinating world of Machine Learning. Connecting with other Vector Researchers in the Vector space exposed me to countless Artificial Intelligence techniques and use cases, and allowed me to get in touch with cutting-edge research and brilliant people!
During my internship at Vector, I also had the opportunity to enter into contact with the industry environment, something that I didn't have the chance to experience earlier on. This was fundamental in changing my career path from academia to industry.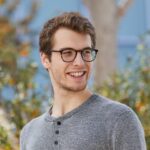 Yann Dubois
Vector Research Intern, Winter / Spring 2021
Internship Supervisor: Dr. Chris J. Maddison, Vector Faculty Member
Current: PhD, Stanford University
What did you work on during your internship at Vector?
Our main project was about data compression for downstream machine learning rather than human perception. Indeed, standard compressors (e.g. JPEG) are optimized such that reconstructions look similar to humans. Nowadays, most data is not seen by humans but rather processed by task-specific algorithms, and storing data in human-readable formats can be prohibitive. On the theoretical side, we formalized compression for downstream machine learning by characterizing the best achievable bit-rate to ensure high performance on all desired tasks. On the practical side, we showed how to train such compressors in an unsupervised manner to get more than 1000x compression gain on standard images compared to JPEG. In the long-term, we hope that this type of compression will enable individuals to process data at scales that are currently only possible at large institutions, and our society to take advantage of large data sources in a more sustainable way.
Read the paper Lossy Compression for Lossless Prediction that was accepted at NeurIPS 2021.
What are some of the highlights of your experience at Vector?
Near the end of the internship, I was invited to give a long talk about our compression work at a Vector's Thursday talk seminar. That was a great opportunity for me to learn how to present my work, let others know about our results, and interact with other researchers who had interesting feedback. I also had other valuable opportunities to present my work in Chris Maddison's lab and Dan Roy's lab.
I was also shown how to maximize the impact of one's research and collaborate more effectively. Post internship, I have continued to collaborate with Chris' lab, and really hope to continue doing so in the foreseeable future. Chris has been a true mentor that has continued to give me helpful career and life advice even after leaving Vector.
Interested in learning more about internship projects at Vector? Check out our intern project playlist on YouTube including talks on PETs: Privacy Enhancing Techniques, such as federated learning, differential privacy, and homomorphic encryption.